What Is The Right Supply Chain For Dropshipping Products?
Physical stores and global supply chains are affected by the COVID-19 outbreak. However, the e-commerce retail industry is developing rapidly at this time.
E-commerce has realized the virtualization of the supply chain. Flawed supply chain models expose some businesses to risk and disruption. But having a well-managed, data-driven digital supply chain system can provide end-to-end visibility and predictable revenue.
Choosing the right supply chain management partner for your eCommerce business can mean not only short-term gains but also less worry in the months and years to come. Follow this page to help you manage your dropshipping product supply chain at minimal cost and help your eCommerce business grow profitably.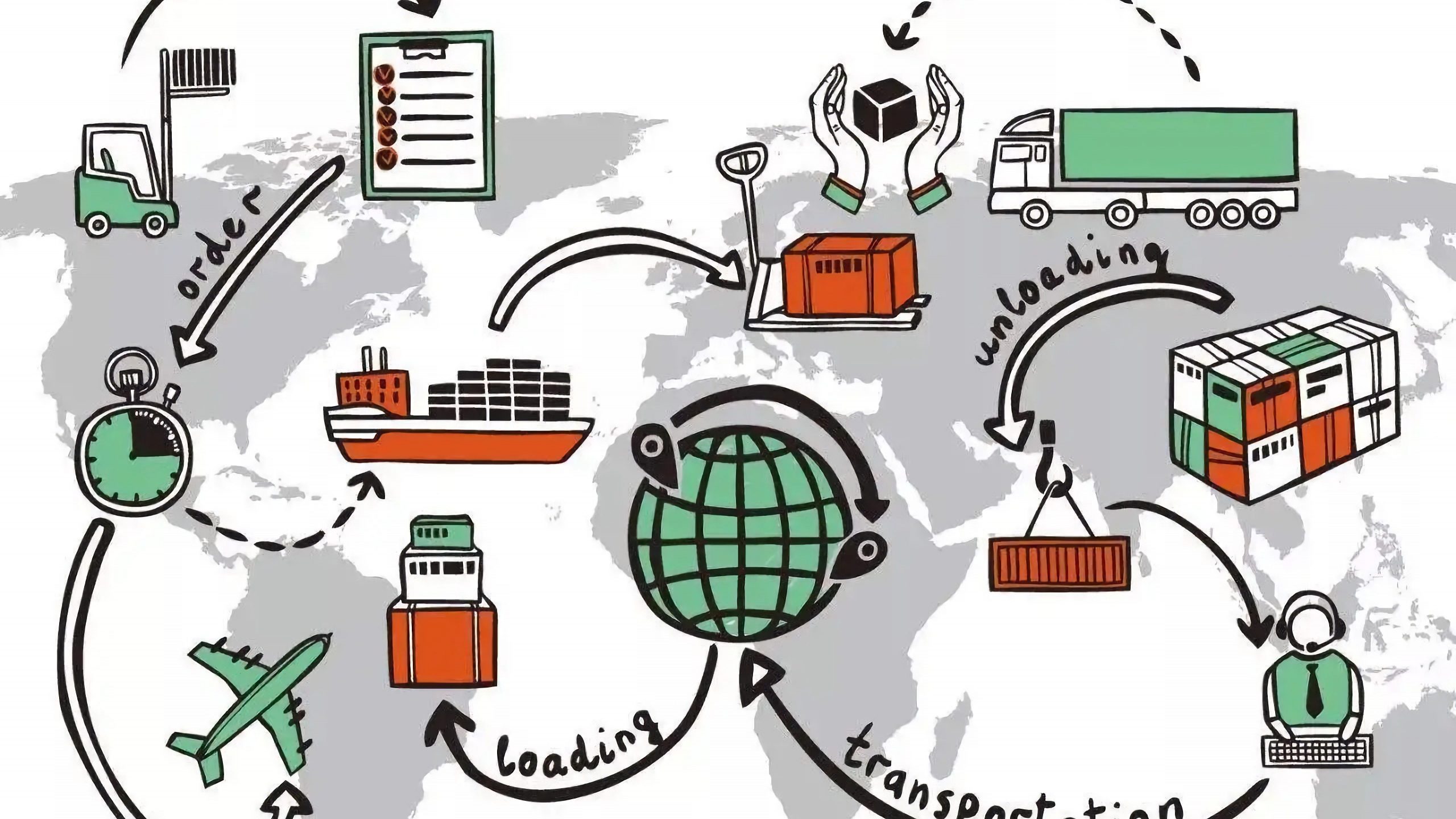 What is Supply Chain?
A supply chain is the entire system that produces a product and delivers a product or service. It mainly includes the procurement of raw materials, production and create products, then order fulfillment or sales, and finally the delivery of products and services to end users. Its functions of it include product development, marketing, operations, distribution, finance, and customer service.
An effective supply chain system can coordinate and integrate all activities in the supply chain into one seamless process. This will allow you to monitor lead time and then coordinate the process at each step to maximize customer satisfaction.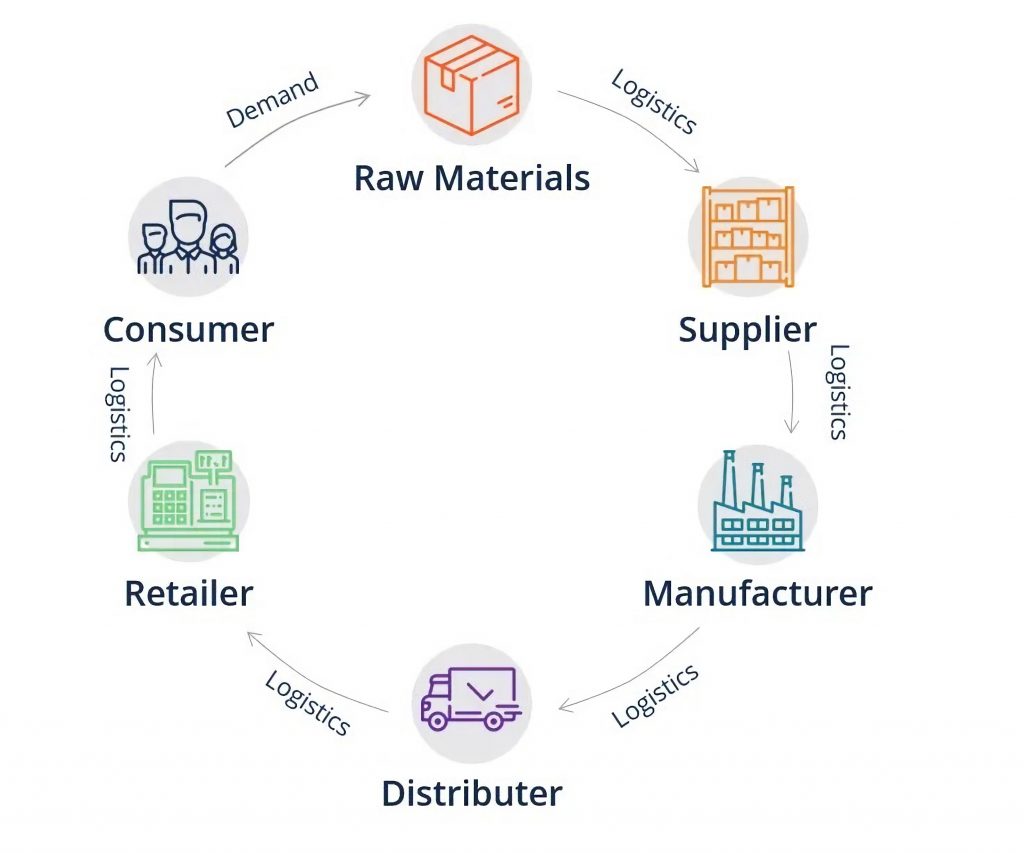 What is Supply Chain Management?
Supply Chain Management (SCM) is the oversight of the entire supply chain process. The main job is to coordinate the internal and external resources of the enterprise to jointly meet the needs of consumers. Simply put, it is to optimize supply chain operations at the least cost.
Effective supply-chain management can reduce company costs and shorten production cycles. It can also improve its profitability. But if one of the links breaks, it affects the rest of the chain, and it's expensive.
The right and effective supply chain management partner is even more important to your drop shipping business. From shipping to warehouse and supply chain management, 3PL suppliers can provide you with a wide range of services. Read on to learn more.
Supply Chain Process
Planning
It the guarantee of orderly development of all supply chain activities and can guide and supervise the implementation process of the supply chain.
Purchasing
Its goal is to buy the right goods with the right quantity and quality at the right price from the right channel at the right time and place, which is referred to as 7R for short. If any link is not handled well, the 7R goal cannot be achieved.
Manufacturing
It is a production activity to meet the needs of customers and can be divided into commodity production and order production. Commodity production is generally completed in factories or processing centers, which is the process of producing raw materials into finished products. Order production refers to the process that the warehouse or distribution center packages and sends out the customer's order.
Delivery and Logistics
It means that after the goods and orders are produced, the goods need to be delivered to customers to complete the two-way delivery of logistics and capital flow. This process is called delivery.
Return
It means that if the customer's order has after-sales problems, the goods need to be returned in reverse. At the same time, the enterprise needs to return the funds to the customer according to the after-sales process, which is the return process. If it is a recovery industry, the process of users selling goods to enterprises in reverse, which is appraised by enterprises and paid to users is called the recovery process.
What is eCommerce Supply Chain?
Supply chain e-commerce refers to the use of internet service platforms to realize the whole process of electronic supply chain transactions. Completely change the upstream and downstream business collaboration mode of traditional supply chains. E-commerce shrinks supply chains. Buyers can contact sellers directly. This affects the cost and time of purchase.
E-commerce supply chain management involves managing the flow of information, resources, and funds between different entities and stages of an e-commerce supply chain, from the supply of raw materials to the delivery of finished goods to buyers.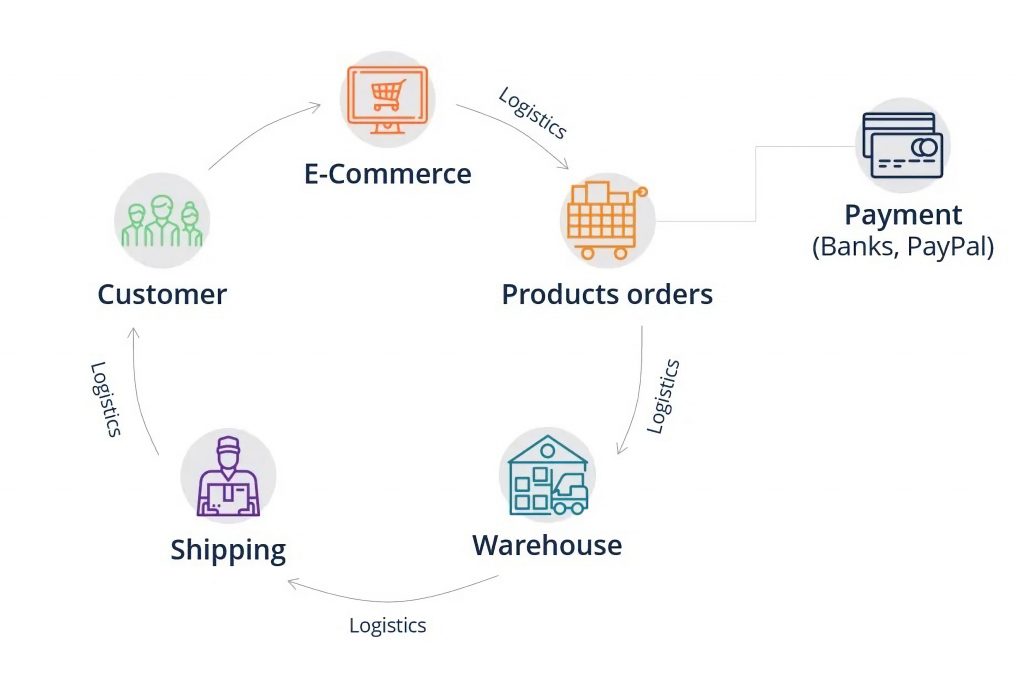 The Stages in the eCommerce Supply Chain
Supply and demandSupply and demand have an impact on setting product prices and how quickly retailers can fulfill customer orders. Supply and demand are always changing, and the point of equilibrium is difficult to achieve, and it is the responsibility of the e-commerce supply chain to react and respond to these fluctuations.
WarehousingWarehousing is indispensable. It is the hub connecting reception, storage, and distribution. This is where your products go into storage, stock your inventory, fulfill orders, pack them, and ship them to customers.
It is necessary to use a warehouse management system (WMS). Many retailers use it to keep warehouse operations running smoothly. The warehouse system (WMS) manages the inventory of goods in the warehouse system through transport orders/storage orders, associated purchase orders, or other storage methods.
Inventory trackingIf you also want to prevent overselling and reduce excess inventory in your e-commerce business, then make sure you stock the right inventory. This will help you easily meet consumer needs.
How do you know if your product needs to be replenished when your inventory is constantly changing? Inventory tracking. This allows you to monitor inventory levels throughout your supply chain.

Order entryOrder entry is the process of entering a customer's order into an order processing system and reclassifying it as a sales order. When an order is created, a series of activities in the supply chain can begin. Such as raw material procurement, production, warehousing, picking, transportation, and invoicing.
Order managementOrder management means order fulfillment. It starts when the customer places an order and ends when the delivery is complete. Order Management System (OMS) can help simplify the order lifecycle by providing inventory tracking automation and generating real-time insights into inventory data.
Distribution, delivery, and returnsDelivery and distribution are the movements of a product from a supplier or manufacturer to the final point of sale.
Product returns are the opposite of delivery and distribution and are part of reverse logistics. That is to say, it flows in the opposite direction throughout the supply chain and other processes.
3PL suppliers can provide services at each stage above. Click here if needed.
How has e-commerce affected supply chain management?
E-commerce has had a major impact on supply chain management by making it easier for buyers to purchase goods from around the world.
Before the advent of e-commerce, buyers were often limited to locally available products. This is because buyers need to visit physical stores to research and purchase products.
However, with the advent of e-commerce, buyers can now purchase products from sellers located anywhere in the world.
For example, in addition to products and brands that consumers know locally, the Internet introduces them to new businesses and unique products that are not readily available in their own markets. This makes it easier for buyers to find and purchase the desired product, and also allows them to compare prices between different sellers.
The main challenge for brand owners and their supply chain players is to make commerce flow faster and more responsive to the pull of customer demand.
Supply Chain Examples
This cycle is completed when the consumer purchases the product. At the same time, consumer demand turns back to drive the production of more raw materials, and the cycle continues
For example, your e-commerce company, where you dropship various products on your website.

Of particular note, in an e-commerce supply chain, warehousing and shipping companies can be internal or third-party logistics providers.
Benefits of an Effective eCommerce Supply Chain
High quality
Efficient SCM maintains high product quality and satisfies customers.
Satisfactory delivery time
The delivery of the product was very fast and logical. This keeps the entire seller and distributor happy because the product is received by the right person at the right time.
Save transaction cost
Integrating the supply chain with e-commerce will greatly reduce the transaction cost and shorten the transaction time of each link in the supply chain.
Reduce inventory level
Suppliers can grasp the inventory information at any time, organize production in an orderly manner, and replenish it in time. So there is no need for enterprises to maintain a high inventory level.
Reduce purchasing cost
Because suppliers can easily obtain inventory and purchasing information, purchasing staff can be freed from this tedious work and engage in higher-value work.
Conclusion
An eCommerce supply chain management solution can significantly reduce your costs. Coordinating the business process of each participant in the supply chain at the minimum cost, from the beginning of procurement to the final customer satisfaction, timely and accurate delivery of suitable products to consumers at a reasonable price.
Honest FulPhilment has very competitive prices no matter where you are, so make your request. Contact us now.
Need a Quick Quote?
– Competitive price
– Quote within 24 hours
– 30+ Shipping methods
– Dedicated account manager
– Shopify/Woo integrations
– Autofulfil
– Auto tracking
– Plus much, much more