How To Choose Dropshipping Products: The Ultimate Guide!
Looking to start a new business but without the commitment of investing a lot of initial capital? Dazzled by the large number of dropshipping products? If so, dropshipping might just be the thing for you! But the first step is to consider which are and find the best dropshipping products to sell online.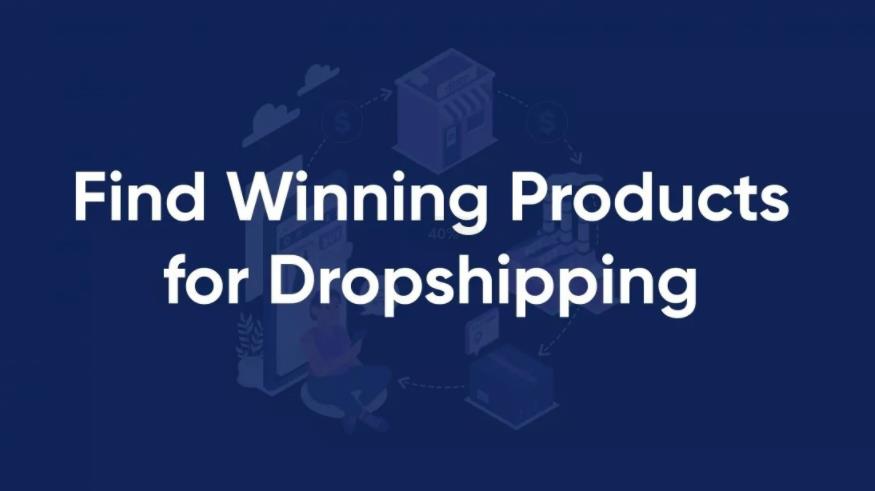 What is Dropshipping Business?
Direct shipment refers to the purchase and sale of products without warehousing, and the dropshipping supplier directly sends the goods to the customers of the enterprise; Settlement, by the buyer and the seller and the enterprise settlement respectively. Drop shipment business includes drop shipment sales business and drop shipment purchase business. There is no physical issue and receipt, and the flow of goods is directly from suppliers to customers. Financial settlement is solved by dropping the shipment sales invoice and drop shipment purchase invoice. The direct shipping business applies to the sales of products such as large-scale electrical appliances, automobiles, and equipment.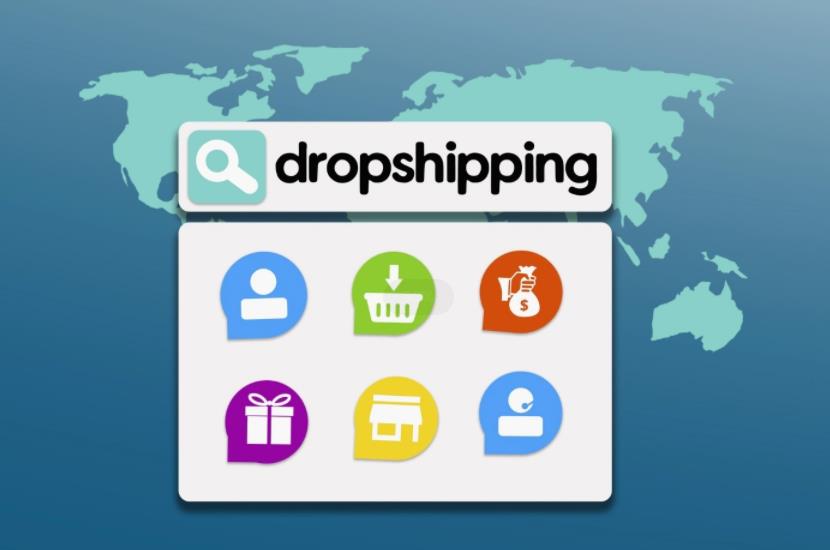 Solve the problemAnother important feature found in the product is that it solves the problem.
This is because whenever people encounter problems, they are willing to pay for solutions.
Good profit margin
One feature is found in almost all winning dropshipping products, good profit margin. A good profit margin has room to spend money on purchasing products, marketing costs, etc., and finally, leave a profit.
Not easy to find in local shopsMost of the time, it is ignored by many dropshippers. Many winning dropshipping products are hard to find in local stores. This is especially true when viewing award-winning products from China because if you want to wait two weeks or more for the products to be delivered, you can also buy them at the retail store next door.
When selling more unique products that can't be bought in local stores, be willing to wait several days before delivery!
High quality
If you want to build a successful outlet store for a long time, you need to sell high-quality products. Selling low-quality products will lead to premature collapse and customer complaints. When this happens, people who have bought from the store before will not want to buy again in the store. The best way to check the product quality is to test. Ordering products not only helps to check the quality. Benefits include the ability to check the delivery time of suppliers and the opportunity to take pictures and videos of their products.
Want to know more? Click to see the top dropshipping products in 2022.
How to Find the Best Dropshipping Products?
They are very suitable for a dropshipping business. Interested in finding products that are currently popular or may be popular in the future, and decide to purchase fashionable products for the inventory of outlet stores. Please take some time to consider how to sell them to the audience.
Looking for a niche market
Take a look at Google Trends and do some research on top niches with high potential-these niches may be good niches to gain a competitive advantage in the direct selling market. Another idea is to target a seasonal niche market.
It's important to note that starting with the idea of a direct selling niche doesn't mean that it can't be expanded to different fields in the future. When the store's position as a leader in the direct selling niche is consolidated, you can try to add related products that you think current customers will be interested in.
Research your Competitor's product
The idea of dropshipping products is to look at possible competitors and research products. How to purchase and sell items. Can decipher pricing strategies, or predict potential new products for sale. Stay competitive by being one step ahead.
If a competitor is selling the product under consideration and cannot purchase the product at a similar price, there will be problems.
Study product labels on Tik Tok
You can get many benefits from the product-related theme labels seen on TikTok. Look for tips about store inventory by looking at the displayed items on these labels. Some tags to be checked out include # tiktokmamebuyit and #viralproduct.
Search for goods for sale on social shopping websites
The way to generate ideas for direct sales products sold in online stores is to check social shopping platforms. Social networking sites are essentially e-commerce platforms, and shopping experiences are shared with social networks. Sharing can include liking, commenting, recommending, or discussing products with others. The main premise of sellers on these websites is to use the advice and influence of others to get more sales.
Join the online community
Joining a large number of online communities and forums to study products is in great demand. Facebook and Reddit have hundreds of open and closed communities to understand the needs and demands of people around the world.
You can open the search too many different areas, or just search for niche groups with people from all over the world. There are many global groups and forums around vegetarianism, gardening, fitness, and many other topics.
Google is still one of the best tools to find and sell direct selling products. Type the phrase "product" after a niche market, and see many websites that discuss or show related projects. Bookmark items of interest, and you can revisit them to study the items in the store.
Use product research tools
Product research tools are software that uses complex algorithms to analyze millions of products in different markets. Help store owners to evaluate the potential of goods according to data points such as current order volume, sales history, and the number of Shopify stores selling this product.
5 Factors to Consider When Choosing Dropshipping Products
Don't limit your product selection to the best-selling products on Amazon or eBayThe key to getting good profits and finally flourishing is to avoid choosing products or niche markets that already have a centralized sales base to cater to them. The market competition for specific products is so fierce that it is natural for sellers to have very competitive prices.
To successfully compete with such enterprises, the price must be as low as their price, or even lower. You can get niche inspiration from Amazon or eBay, and you should not consider selling the same products.
Cheap prices to attract customersCustomers look for the best price on the Internet, and will only purchase their detailed research. The first thing people should do when buying things online is to compare the prices of different sellers.
Maybe consider how difficult it will be to search for cheaper products with higher profit margins. "Looking for Niche" can help you in this process. There are more than 2 million AliExpress products, thousands of niche markets, and a large database of about 800,000 stores related to different niche markets and their analysis. Various filters will make the product search process more direct, accessible, and time-saving.
Important considerations: weight, size, and country of transportationWhen deciding on products for your direct sales business, it is wise to consider the weight, size, country, region of shipment, and other factors when making the final decision.
To reduce the transportation cost and the final price of customers, you should try to choose products that are not heavy, compact in structure, and shipped from countries and regions that you know have efficient and fast transportation.
Use social media platforms to your advantage
In a world centered on social media, social media platforms such as Facebook and Instagram have become important tools in the commercial arsenal. Social media is an important means to achieve growth.
Social media provides an effective platform to interact with existing customers and reach new potential customers. Social media is a good way to share customers' positive feedback with potential buyers and generate positive word of mouth. You can use it to conduct surveys and opinion polls to find out which new products customers see on your page. You can learn about current trending products through community dynamics. You can monitor the products that competitors get the most participation in.
Realize effective search through some basic dropshipping toolsChoosing which products should be sold through direct sales can be a daunting task. There are various resources to conduct online business more easily, and you have to pay for tools.
Get some of the above benefits by referring to free data analysis tools such as Google Trends. It is one of the best free tools at present, which can help you find the niche market with the best sales volume and overall potential, while also providing valuable insights related to the competition in different niche markets.
How do you Find Reliable Suppliers for your Dropshipping Products?
The best way to find quality suppliers is to determine some of your requirements. Decide where to sell products, which supplier characteristics you value most, and how much money you are willing to spend.
Honest Fulphilment has thousands of suppliers, which are carefully selected by the purchasing department of our company for you. You don't have to worry about the reputation and the quality of products, and we also provide intimate customer care.
Most product research tools will include links to AliExpress suppliers, and there are more platforms.
Conclusion
Where can I find a quality direct-selling supplier for the final selected products? Don't forget to check old products; Don't always believe or blindly use products; Remember the influence of the seasons. If you have any questions you don't understand, Please Contact Us Now!

More about How To Choose Dropshipping Products:
Need a Quick Quote?
– Competitive price
– Quote within 24 hours
– 30+ Shipping methods
– Dedicated account manager
– Shopify/Woo integrations
– Autofulfil
– Auto tracking
– Plus much, much more