Dropshipping VS Ecommerce Fulfillment: What Is the Difference?
When comparing dropshipping vs eCommerce fulfillment, you probably know both somewhat. Because you have already opened this page. Both dropshipping and eCommerce fulfillment can be profitable online businesses. The point is how you choose according to yourself.
Don't confuse dropshipping vs eCommerce fulfillment, keep scrolling this page, and carefully analyze their differences and pros and cons before making your choice.
What is eCommerce Fulfillment?
E-commerce fulfillment is a business model that involves purchasing items in wholesale quantities, selling them online, and fulfilling each order internally. With this business model, retailers hold inventory of the products they sell.
With eCommerce, business owners create branded websites with built-in eCommerce capabilities. Shopify is a popular eCommerce website-building platform, general website-building platforms, such as Squarespace and WordPress, also have plugins for building online storefronts.
Many people start out when they are still selling small enough to run their eCommerce store from a spare room in their garage or home. However, as their business expands, store owners need to go rent a larger warehouse to meet the smooth fulfillment of orders.
What is Dropshipping?
Dropshipping is an order fulfillment method that does not keep an inventory of the products it sells. Instead, sellers purchase inventory from a third-party logistics– usually a wholesaler or manufacturer – as needed to fulfill the order.
Dropshipping is a business model favored by many new sellers with low inventory carrying and investment risk.
The Difference Between Dropshipping Vs Ecommerce Fulfillment
E-commerce Fulfillment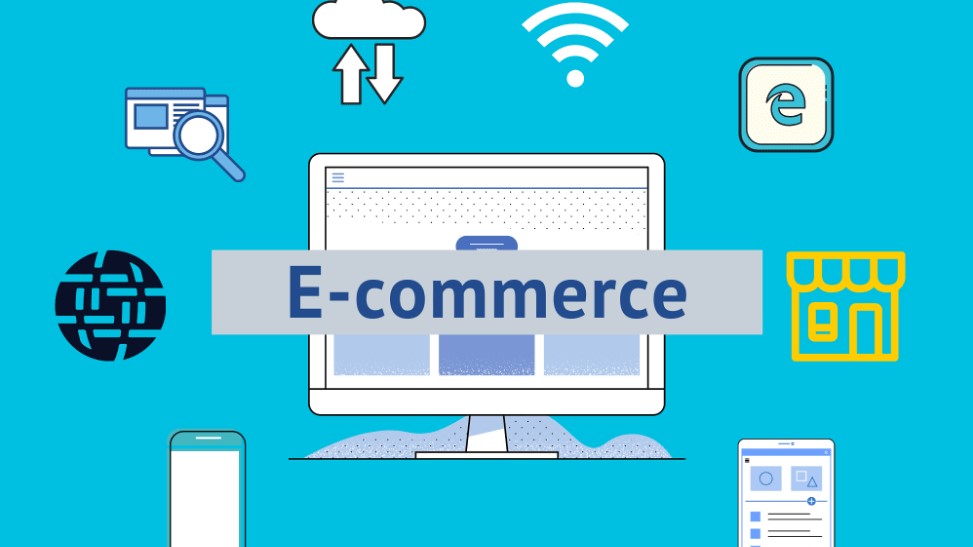 Requirement
Like any business, you need to invest heavily to be successful in your e-commerce business. Inventory, website, registration credentials, marketing campaigns, warehouse, and software are all things you need to consider.
Order Fulfillment
Order fulfillment is the process of warehousing, picking, packing, and shipping the products. Sellers need to hold inventory in order to perform e-commerce fulfillment.
After a customer places an order at an online store, the order is sent to a fulfillment center. For small businesses, in-house fulfillment is convenient. However, it has certain limitations such as being time-consuming, difficult to scale, and limited storage and labor.
Therefore, for merchants with more than 200 orders per day, choosing third-party logistics is worth considering. It reduces the merchant's workflow and also eliminates the need to spend on warehousing.
Cost
The market you choose will affect the cost of your e-commerce business. Operating licenses, packaging costs, shipping costs, website costs, marketing costs, etc. are some of the fixed and necessary costs.
Dropshipping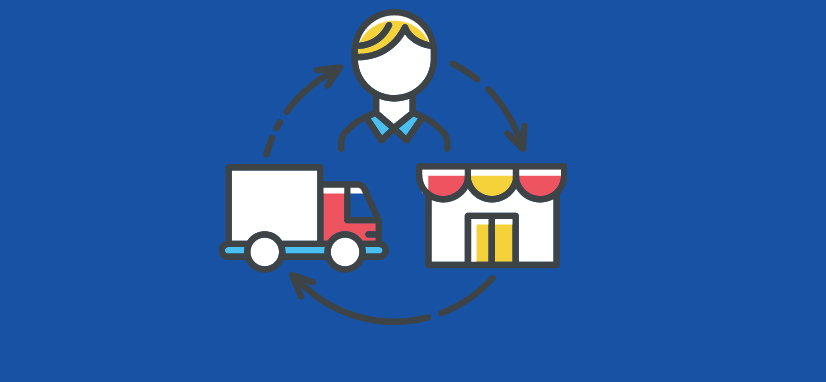 Requirement
Dropshipping is very simple to operate, all you need is to choose the right niche and identify the right suppliers. You also need a legitimate payment method to pay for your items. It would help if you could use software to track orders.
We are proud to offer you a transparent and user-friendly system that anyone can use, with a very low barrier to entry. No complicated registration, onboarding, setup, agreements, or lengthy, fixed-term contracts.
HonestFulphilment was built and is maintained in-house, mainly for dropshipping services. Updates are released at least once a month as a result of feedback and feature requests from our users. We also offer to develop bespoke modules for those who wish to automate and systemize specific tasks.
Order Fulfillment
With drop shipping, when a customer purchases a product, the drop shipper buys the product from the supplier, who helps dropshipping fulfill orders submitted by their customers, and the supplier will ship the product directly to the customer, the drop shippers do not need rent a warehouse for stocking.
Cost
With drop shipping, you can reduce the cost of holding inventory. The focus of business is that you should bring more traffic to your online store. Some drop shippers choose social media as a marketplace to find potential customers.
However, it is beneficial if you can advertise your products on your website. The cost of an e-commerce website is different depending on your needs. Usually, it ranges from $5 to more than $500 per month.
A website makes your store more professional and can optimize the user experience. Marketing can also contribute to your business. Google Ads and Facebook Ads are popular advertising platforms that can increase traffic to your website.
The Pros and Cons of E-commerce Fulfillment vs Drop-Shipping
Pros and cons of eCommerce fulfillment
One of the main advantages of e-commerce fulfillment is that you have more control over the entire situation. By cutting out the middleman, entrepreneurs are able to source products at the best wholesale prices you can get a greater profit margin. If you do it all in-house, you don't need to worry about your fulfillment partner dropping the ball.
The main disadvantage of this business model is that it requires a considerable amount of capital to get started. Not only must the business owner invest in an online storefront, but he or she must also purchase some inventory to start the business. This poses some risk because if you are unable to sell your inventory, you will have to take a loss. Expanding a business of this nature requires a lot of careful planning, and an actual warehouse is necessary for this type of business. A small business that starts in a garage can quickly grow to require a large warehouse, and scaling up can also lead to increased costs.
Pros and cons of dropshipping
Just like e-commerce fulfillment, dropshipping is not for everyone. The advantages of drop shipping are.
Dropshipping is relatively easy to get started and you don't need to buy any inventory other than samples. This makes it very affordable and can be set up without a physical store.
You don't need to hold inventory, so overhead is low. The biggest cost for a drop shipper will be setting up the website and running ads. In order to scale, you must ensure that the suppliers who supply your products and fulfill your orders have the ability to grow with you.
Low overhead makes it easy for you to experiment with different advertising methods and products.
Unfortunately, there are some obvious disadvantages to drop shipping.
There is very little control over the fulfillment and delivery process. If a vendor suddenly gives up on providing the product and handling fulfillment, this will put the drop shipper in a difficult position.
It is difficult to build brand awareness with drop shipments. Items that people purchase from branded websites or stores often reflect the supplier's brand image and customers are likely to associate the item with the brand on the product they receive.
Conclusion
Dropshipping vs ecommerce fulfillment, you have to choose one. There is no better business model, only one that is more suitable for your career development. This requires not only knowing what you are trying to achieve, but also figuring out what your customers want.
If you cooperate with us, these will no longer be your worries. Our professional team can help you find the most suitable e-commerce solution for you. Get ready to take the next step and build your dropshipping business! Please contact us immediately.
Dropshipping vs Ecommerce Fulfillment FAQ
What is the difference between ecommerce and drop shipping?
Need a Quick Quote?
– Competitive price
– Quote within 24 hours
– 30+ Shipping methods
– Dedicated account manager
– Shopify/Woo integrations
– Autofulfil
– Auto tracking
– Plus much, much more