Automated Dropshipping Website
Automated dropshipping websites are trending. Even if your eCommerce business is just getting started. Dropshipping automation is ready to help you with every task.
Automated dropshipping means using tools and technology to automate the process to save a lot of time. Instead of manually delivering, approving, picking, and packing orders, automated dropshipping relies on technology to manage the workflow for you. That's when you can focus on the main parts of your business: marketing and customer service.
This page will help you find the best automated dropshipping website services you need to successfully achieve your project goals and schedule deadlines.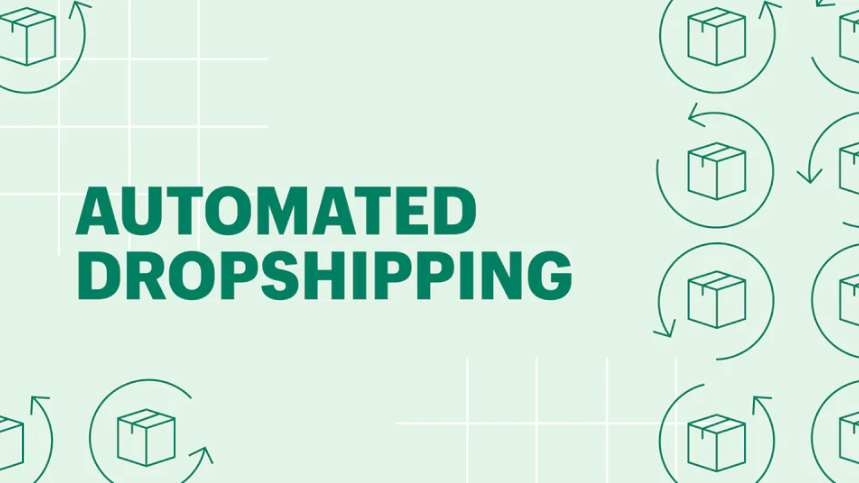 Best Dropshipping Automation
The dropshipping model is welcomed by many eCommerce sellers because of its simplicity. It allows retailers to sell products directly to customers through dropshipping stores, and dropshipping suppliers handle order fulfillment and make deliveries. This makes the development of enterprises more flexible and the expansion of dropshipping business more diversified. But often they find a lot of difficulties when actually proceeding.
Dropshipping is easier than doing everything yourself, but there are always challenges. One is efficiency. The more your business grows, the more time you spend in front of the computer filling orders. This is tiring, time-consuming, and makes it harder to grow your dropshipping business. What happens if you have more orders than you can handle? Using dropshipping automation software could be the solution.
It enables you to:
Best dropshipping automation software
Shopify is a brilliant platform that allows people to start selling online with ease. It has apps, experts, and guides that allow you to automate dropshipping to a great extent.
Shopify Store Automation helps you make money online while enjoying your daily tasks. All related tasks such as answering emails, managing ads, tracking orders, inventory control, customer service, sending newsletters manually, etc. can be done without you lifting a finger.
Reasons why you should automate dropshipping in Shopify
Optimization
Automation of technology or contractors allows you to respond to customer needs like a giant store as well as work as efficiently as a dozen or more people in a team. This is the only way to successfully manage a reseller store and make significant profits.
Time-saving
Time is the dearest asset. You will never have time left if you allow yourself to get bogged down in all the mundane tasks your store needs. With automation, you can pursue your passion for running a Shopify business without having to do all the work yourself.
Cost efficient
Instead of hiring employees to do this for you, you can use technology to automate dropshipping. Moreover, freelancers hired by the hour are still cheaper than full-time workers. That's how much money you can save. The money saved from there can be used to quickly scale your business and reinvest the profits for more growth opportunities.
How do I automate dropshipping on Shopify?
The Shopify app store has several apps that can help you streamline your drop shipping business. These include top apps like DSers and Syncee, as well as on-demand printing services like Printful.
How to automate a dropshipping website
Fully Automated Dropshipping Website
Automated websites have become an important marketing tool. The penetration of the Internet to all corners of the world allows your business or organization to compete in the global marketplace. As a result, you have a lot of competition, making constant follow-through vital, and you need to take advantage of whatever you can find. Fortunately, there is a solution that many online businesses use on a daily basis: automated websites.
10 Reasons to Build an Automated Website
Beneficial to your business or organization
Rather than cobbling together different tools with multiple accounts and logins, an automated website actually contains everything you need in one place, with one login.
You can offer digital downloads of educational material to website visitors who share their names and email addresses with you. When the data of your potential customers are entered into your automated website database, it can be programmed to trigger a carefully crafted response that will convert them into customers.
Track and Measure Your Marketing Efforts
A majority of companies fall short when it comes to marketing measurement. Here are some questions to consider:
These answers are very important as they will tell you what needs to be improved, for instance, how compelling your headlines are, or the copy on your website landing pages. Until you start measuring, you won't know this.
Interpersonal connections are the essence of marketing. Website automation at its best is simply an extension of the human connection. At its core, it is pure service: anticipating the needs of your audience as they journey, followed by delivering the right information to the right person, at the right time, in the right context.
Automation Moves People Through Your Funnel (Buyer's Journey)
An automated website for you can methodically nurture people from leads to customers, thereby advancing the funnel further. A crucial part of planning your marketing automation is sending the right content to people at the right time.
Constantly Improve Your SEO by Delivering Valuable Content Over Time
The tool for automated websites allows you to track your keywords and use SEO best practices every time you publish content. More than that, it tracks your pages and makes recommendations on how you can optimize them and improve your SEO.
Segment Your Marketing Efforts
The automated website makes it important to focus on the stages in your funnel and your buyer personas. Imagine communicating with 10,000 people on Facebook, Twitter, email, and through your blog. The relationships between people are hard to nurture, track, optimize and scale. That's why marketing automation software is so important.
Engage in Multiple Channels
Automated websites incorporate your social media tools so your customers can interact with your company across a variety of channels – ranging from your emails to your website to multiple social media channels – with every interaction tracked in a database.
Make Your Content Smarter
Possessing an automated website means that you can interact on your website and present different content to different audience groups. By catering to their unique interests, you can help them take the right next step in the buyer's journey.
The primary purpose of an automated website is to initiate and maintain a valuable relationship with your audience. Which you do by creating in-depth content on your website that will educate them beyond the problem you are solving and into how you might fit in with them.
8 Free Dropshipping Automation Software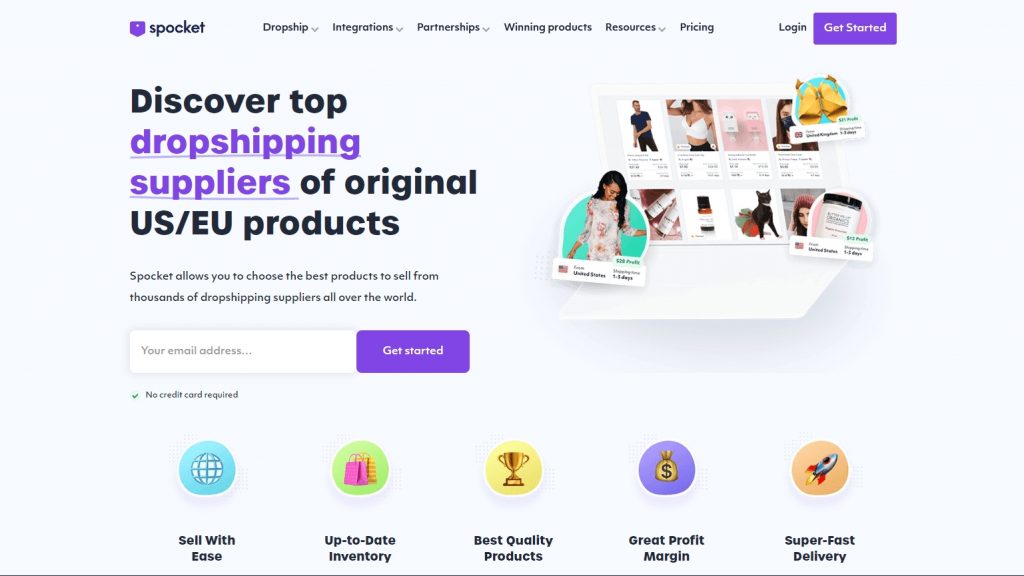 With the help of machine learning, Spocket is revolutionizing the drop shipping market and helping online retailers compete with Amazon by eliminating the need to hold inventory and eliminating upfront costs for retailers.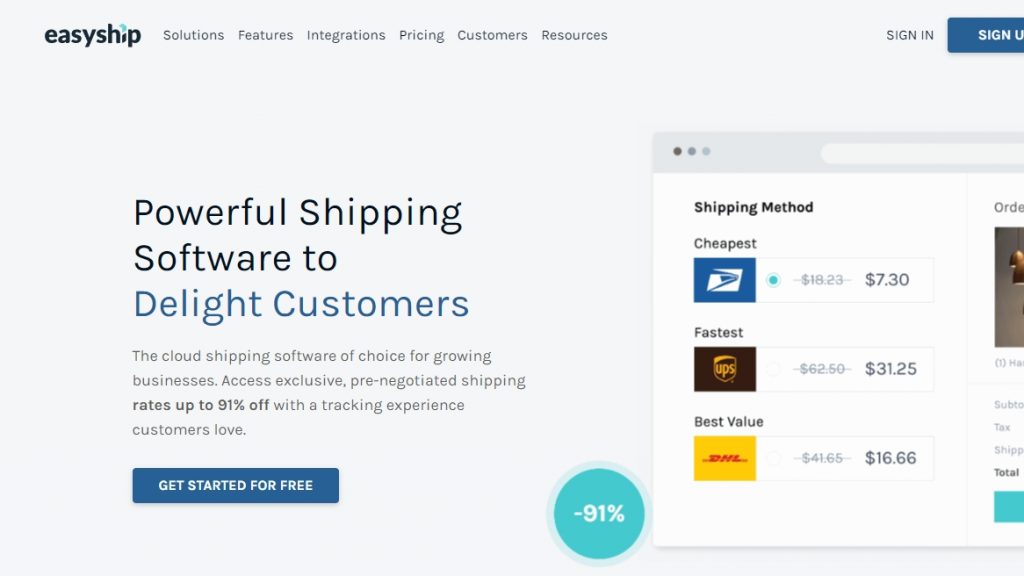 Easyship is the world's leading online shipping software. Integrated with top e-commerce marketplaces like BigCommerce, Magento, Shopify, ShopifyPlus, Squarespace, eBay, Amazon, and crowdfunding sites like Kickstarter and Indiegogo, our intuitive platform lets you manage all your orders and shipping from one dashboard activity.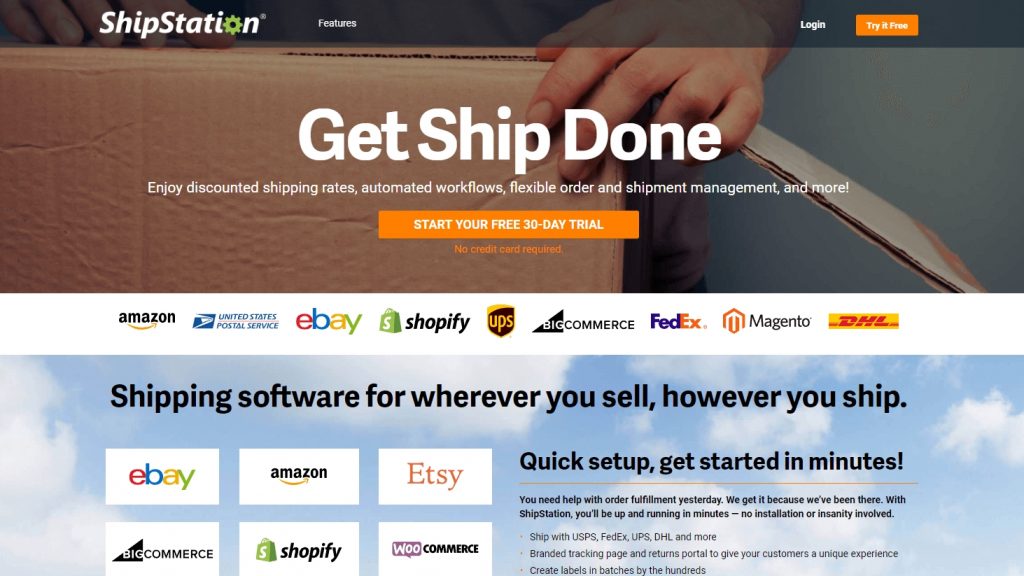 Import, manage and ship your orders with ShipStation, the No. 1 choice for online sellers. Integrated with over 150 of our most popular marketplaces, shopping carts, and carriers, you can have as many sales channels and carriers as you need.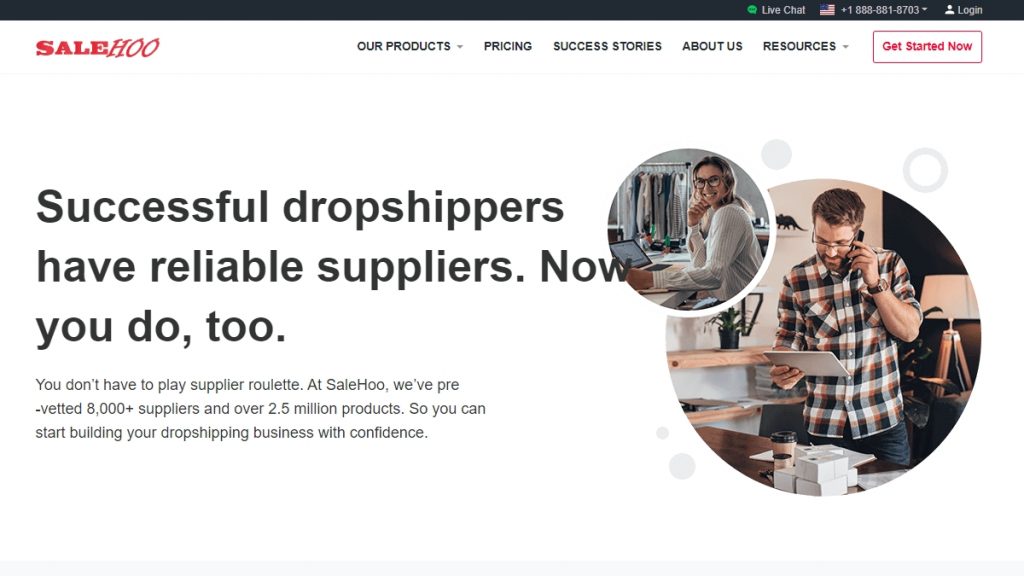 SaleHoo offers specialized tools and resources for e-commerce entrepreneurs. Providing a vetted directory of wholesale and reseller suppliers, high-quality products, and powerful reseller automation tools, the platform simplifies online sales.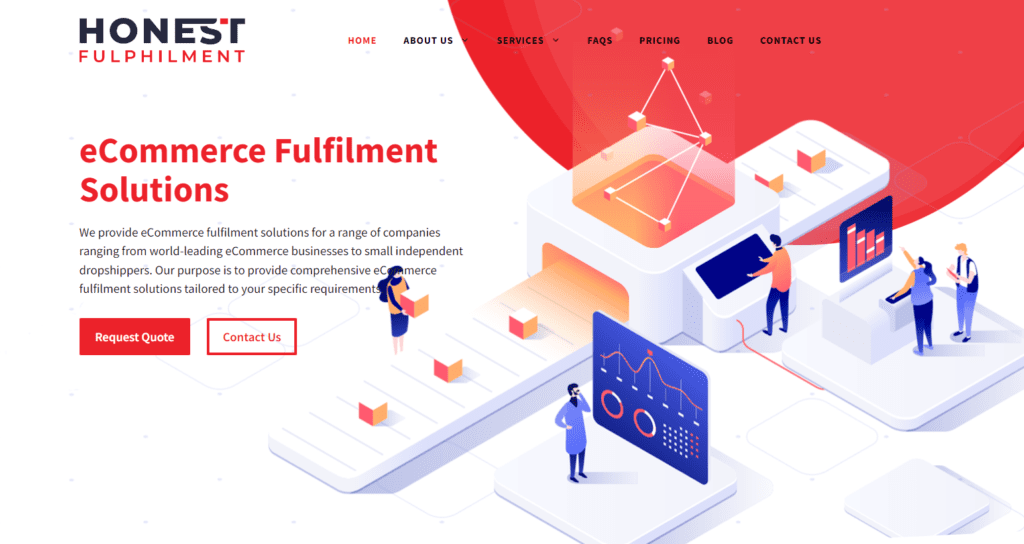 We provide eCommerce fulfillment solutions for a range of companies ranging from world-leading eCommerce businesses to small independent drop shippers. Our purpose is to provide comprehensive eCommerce fulfillment solutions tailored to your specific requirements.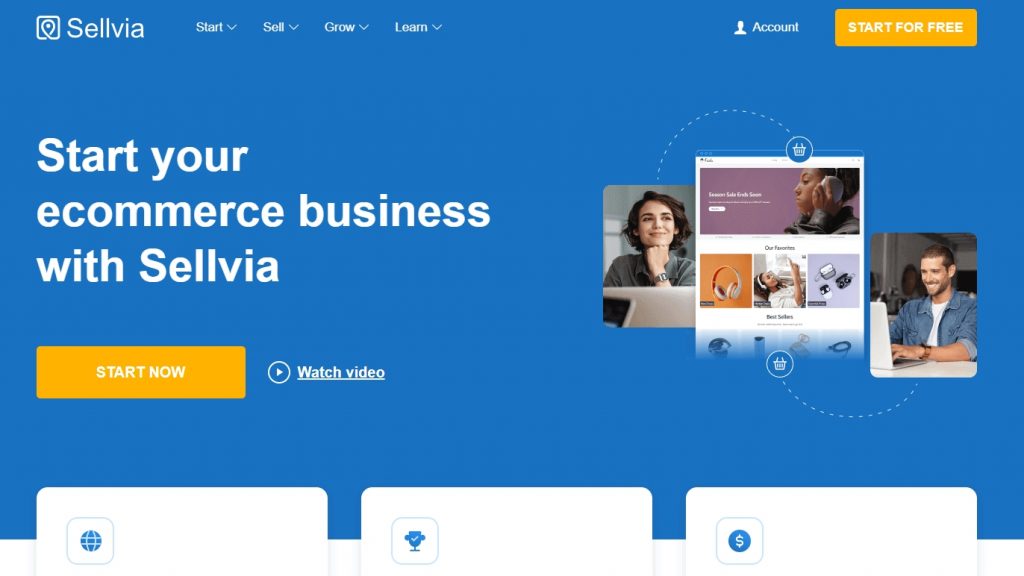 Sellvia is a unique ecosystem that includes an e-commerce platform, a US-based fulfillment center, manufacturing, a growing inventory of best-selling products, drop shipping software, marketing guidance, and lifetime one-on-one support. All you need to start, run, and grow your business in the easiest way possible.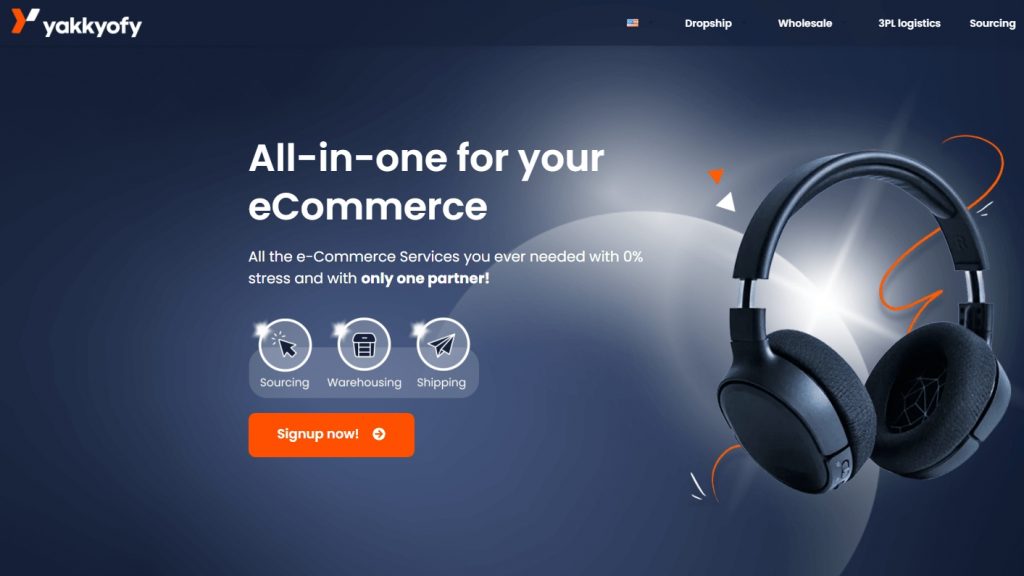 With Yakkyofy, store owners can fully automate the management of their Woocommerce Dropshipping store. Yakkyofy takes the products you want to sell and brands them with your own logo, helps you import them into your store in a few clicks, and automates all your order fulfillment processes.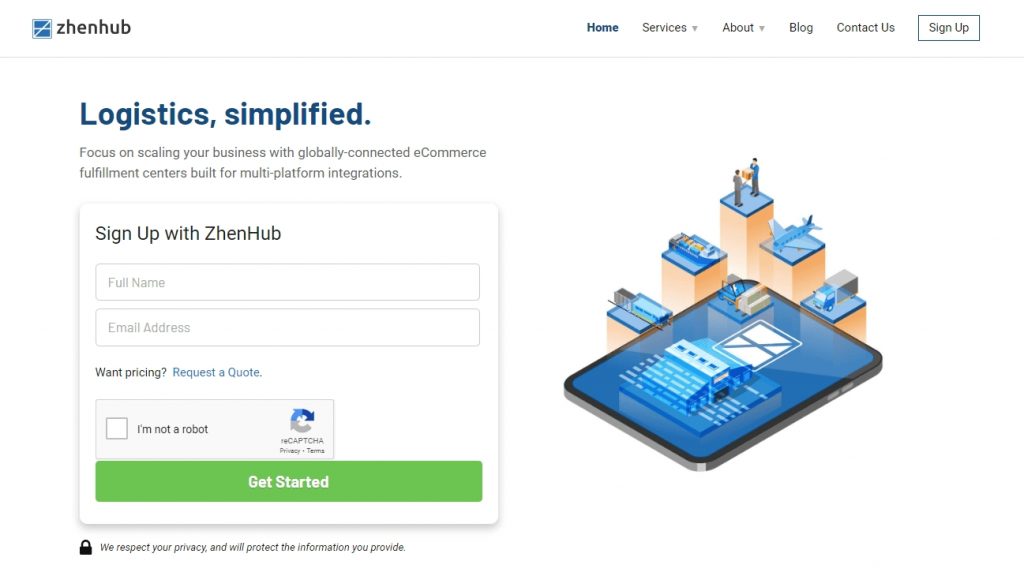 ZhenHub allows modern retailers to execute global logistics operations with "one click". Manage inventory and orders, track packages, and fulfill your orders immediately. For eCommerce retailers using Shopify, crowdfunding on Indiegogo or Kickstarter, or simply selling online, ZhenHub will meet all your inventory management and order management needs.
Conclusion
If you're looking for an all-in-one eCommerce app for your business, as well as other fulfillment services, get in touch with our team today.
Automated Dropshipping Website FAQ:
What is automation dropshipping?
At its core, auto-dropshipping is using technology to come from all aspects of the mobile eCommerce business, especially to simplify time-consuming tasks.
Can dropshipping be fully automated?
Although dropshipping automation can help you with every aspect of your eCommerce business, not everything has to be automated. For example, marketing products and customer service still requires human intervention.
Who can help or build a fully automated dropshipping website for you?
You can build and design your website, then use the automated dropshipping app to manage your store. Most of the apps can import suppliers' products into WooCommerce, eBay, Shopify, 3dcart, and Wish stores.
Need a Quick Quote?
– Competitive price
– Quote within 24 hours
– 30+ Shipping methods
– Dedicated account manager
– Shopify/Woo integrations
– Autofulfil
– Auto tracking
– Plus much, much more