Product Sourcing Services: How To Source Products In 2022
The definition of Product Sourcing: Product sourcing services is a professional procurement agency to rely on their own professional skills, information, professional knowledge to enterprises, governments or organizations to provide procurement and procurement related management activities.
Specific procurement activities include: determining which products or services are the best, selecting the right supplier, negotiating for the best price, and signing contracts to ensure that the enterprise receives the right amount of products or services at the right time. In order to successfully execute the above purchasing activities,purchasing managers,buyers,and purchasing agents carefully study sales records and current inventory levels,identify domestic and foreign suppliers,and consider changes in both suppliers and demanders.
What Is Wholesale Sourcing and How Does It Work?
Wholesale product sourcing is a straightforward process that's far easier to manage than working with a manufacturer to create products. And by purchasing products in bulk, you're still able to get a low-enough cost per unit to enjoy healthy margins.
Sourcing products wholesale works by finding suppliers you want to purchase from and acquiring their products at lower, wholesale prices and often – but not always – in larger quantities. This can be done by reaching out to the suppliers directly (in person or online) or through wholesale marketplaces like Handshake.
Where Do Small Businesses Source Products?
Businesses can source products from manufacturers, wholesales, dropshipping suppliers, or print-on-demand services.In fact, for small enterprises, the product sourcing volume is not too large in terms of staff size and office space. If the quantity is not enough, if the manufacturer or wholesaler is directly found, the price will not be too much discount. On the other hand, many e-commerce companies have paid attention to customers like small enterprises, and will adopt some unique rights and interests and commodity preferential policies according to their purchasing volume and budget, so as to solve their procurement problems. However, they should still pay attention to the use rules of various preferential policies.
At present, enterprise procurement can be divided into the following ways from online platforms:A relatively good way to deal with the current, such as a new product sourcing docking platform,which is a procurement supply and demand docking platform, without going to inquire about the situation one by one, but can release their own needs on the platform. Through the release of their own needs, let the suppliers and manufacturers directly contact us, save a lot of unnecessary costs, more trouble, time and effort.
Want to Seamless Integration With Your Store?
China Sourcing Agent
Sourcing products from China can greatly reduce production costs and therefore increase profitability – of course, the whole process can be a minefield and increased profits only hold true if you can get the right product at the right price. Why Choose Us? We are experts in getting products from China, we source, inspect, and ship directly to you.
Shopping for products from China offers excellent online and physical retailers opportunities to source quality goods for customers. China can provide more than fake and cheap clothing. Many trusted factories can produce high-quality products at an affordable rate.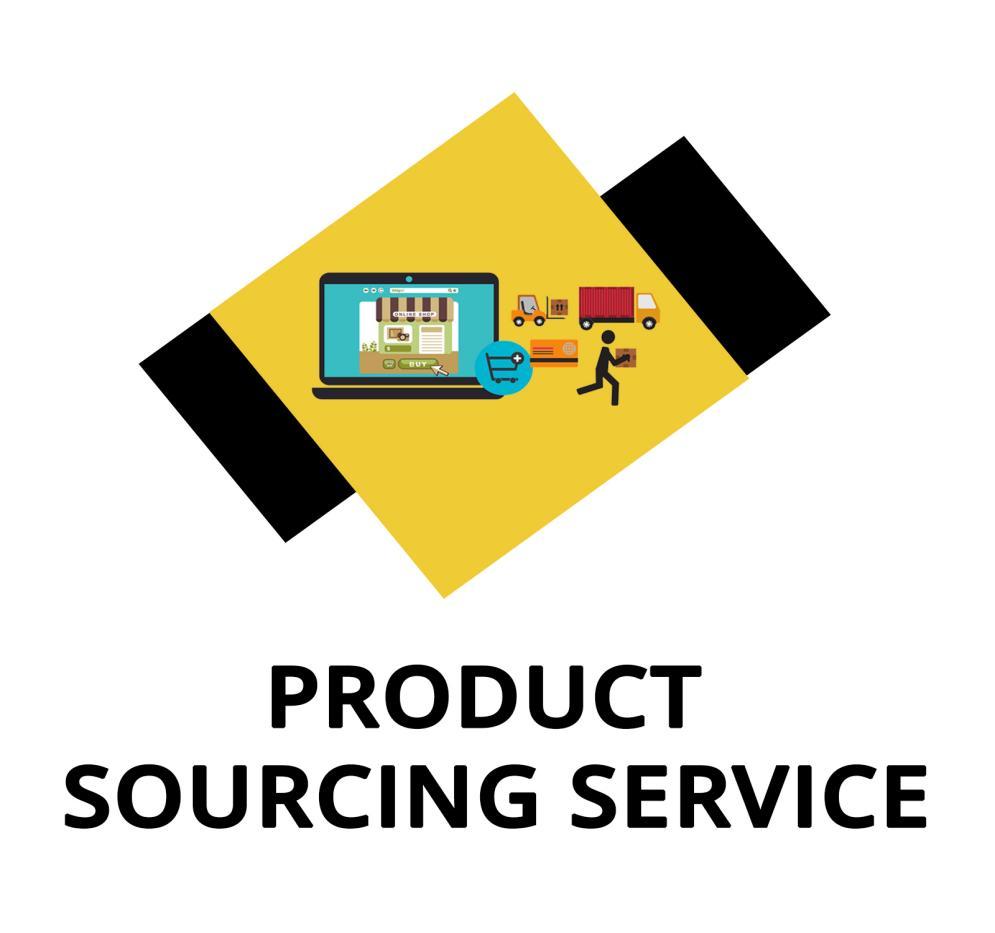 Which Product Sourcing Strategy is Right for Your Business In 2022?
It's important to weigh each product sourcing method's pros and cons to decide which is the most suitable for your business's needs.Most large, established businesses prefer to work directly with manufacturers to cut out middle-men, have more control over the design process, and purchase products in big quantities. They're also more comfortable handling the sizable upfront investments, long lead times, and complex shipping processes.On the other hand, smaller businesses that are keen to minimize risk, source products quickly, and simplify logistics tend to avoid working directly with manufacturers.
How to Source Products: A Step-by-Step Product Sourcing Strategy
If you want to know how to source products for your business, here's an eight-step strategy to help get you started.
1.Conduct Market Research
2.Choose a Way to Source Products
3.Use Product Sourcing Websites
4.Decide Whether to Source Products Locally or From Abroad
5.Verify Your Product Sources
6.Verify and Test the Products
7.Have Backup Suppliers Ready
8. Keep Sourcing Products
Final Thoughts
In this article, we had tried to uncover all the aspects related to product sourcing.We also discussed some methods for product sourcing services,the above mentioned methods are applicable to purchasing products. Hopefully, these methods will give you a better understanding of how to purchase and how to choose the products to purchase. It's also possible to boost your business financially.
Need a Quick Quote?
– Competitive price
– Quote within 24 hours
– 30+ Shipping methods
– Dedicated account manager
– Shopify/Woo integrations
– Autofulfil
– Auto tracking
– Plus much, much more