How to Setup WooCommerce Dropshipping
Dropshipping is expected to continue to thrive. You can start a dropshipping business on a variety of platforms. But today we are going to focus on WooCommerce dropshipping. WooCommerce is an easy-to-use eCommerce platform. Because of its easy customization options, anyone without technical expertise can easily build their own online store on WooCommerce. So most dropshippers are using it.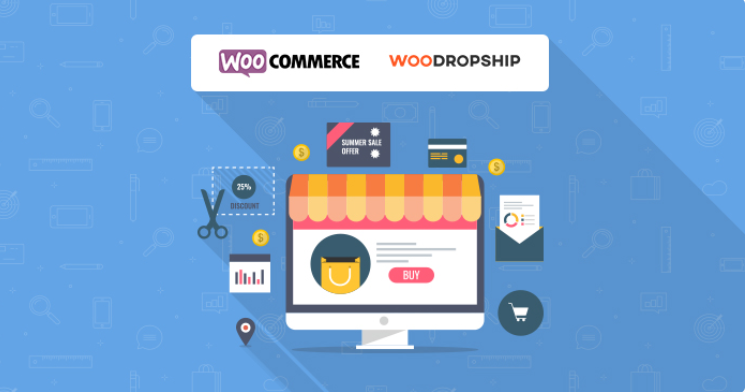 What is dropshipping
Dropshipping is already one of the easiest, most convenient, and most profitable ways for budding entrepreneurs to make money online. Some key benefits are that you don't need to stock your products. And don't need a big budget to get started selling products online. Just add products to your online store. They are shipped directly from your suppliers to your customers.
Why Use WooCommerce for Dropshipping
WooCommerce is a WordPress extension, a powerful tool for managing your dropshipping store. E-commerce competition is more exciting, but dropshipping on WooCommerce can make you stand out. Nearly 10% of e-commerce sites worldwide use it.
The following is the convenience of using WooCommerce, which is why we choose WooCommerce for dropshipping.
An easy-to-use website
Choose a dropshipping plugin and a WooCommerce setup so that customers can easily search for different products on your eCommerce site without hassle. A product search feature within your site may be helpful so that your customers can find what they need faster.
Multiple payment options
pick a checkout process that allows your customers to choose the payment method that best suits their needs.
Extra features
think about what kind of features would make life easier for you and your customers. Does an image editor on your website, for example, make it easier to match dropshipping products to your company's style? Would it help to have a dropshipping service that could automatically design shopping packing slips with your company's branding?
Convenient order tracking
It is helpful to give customers a way to track their orders since drop shipments can take a while to be delivered. Sometimes even email notifications or order notifications help to show customers where their products are.
Providing the best customers support
Delivered by WooCommerce website.
WooCommerce can also be used to:
What are the Tools You Need for Woocommerce Dropshipping
Each dropshipping setup will be a little different. A few drop shippers will find that they are better off utilizing a plugin that connects their store to AliExPress (which is best for shipping ePacket products from China to countries around the world).
The fact that others work from the US or Europe implies that you are more likely to get better shipping times from a solution like Spocket. Chances are you may also find that you want to sell high-end products or even print your own designs – both of which require different plugins and dropshipping services.
General setup you would need to launch your dropshipping store.
WooCommerce Dropshipping Plugin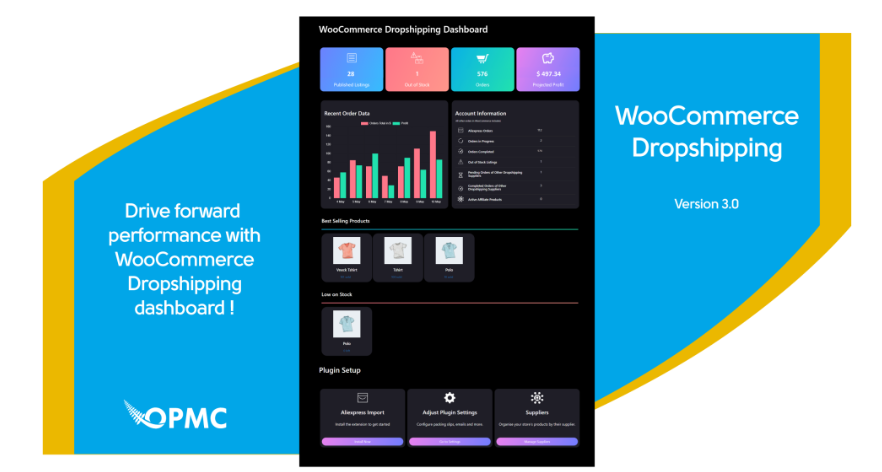 WooCommerce allows you to send order notification emails to your wholesale resellers automatically. As soon as a new order is placed on your WooCommerce store, the vendor receives an email, which simplifies the delivery process.
The order notification email sends the packing slip PDF file with the order, which also simplifies the process for resellers. Your vendor can print the PDF file directly from your order email and attach it to the package.
Why Use WooDropship Dropshipping Plugin
WooDropship is a free plugin that can easily import products from the AliExpress eCommerce store. With just one click its users can import products and set their own prices for the arbitrage of the products. Following are a few important features of the WooDropship plugin.
You can upload over three thousand products with the basic WooDropship plugin.
How to Setting up WooCommerce with Dropshipping Plugin
Set up WooCommerce dropshipping Store
Sign up for WooDropship WooCommerce Plugin
Install WooDropship Chrome Extension
Import Products from AliExpress to Your Store Using WooDropship Plugin
Best WooCommerce Dropshipping Plugins
WooCommerce Dropshipping Automation
Using the powerful, feature-rich automation features in AutomateWoo, you can create virtually endless automated workflows to help your store grow with a fraction of the effort.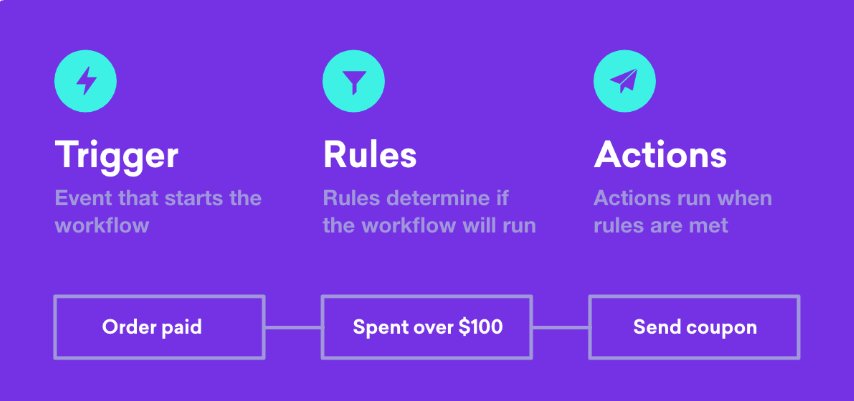 Dropshipping Plugin for WordPress
10 Best Dropshipping Plugins for WordPress
Conclusion
If you want to start a dropshipping business or would like to know more about our dropshipping service, get in touch with us today.

More about WooCommerce Dropshipping:
Need a Quick Quote?
– Competitive price
– Quote within 24 hours
– 30+ Shipping methods
– Dedicated account manager
– Shopify/Woo integrations
– Autofulfil
– Auto tracking
– Plus much, much more