Fulfillment Center VS Warehouse: What Are the Differences
What Is a Warehouse?
A warehouse is simply defined as a building that is specifically used for storing goods. Warehouses are not used only by manufacturers, but by anyone involved in moving products around the world. This includes importers and exporters, transport businesses, wholesalers, and customers. Warehouses are usually large and plain in design. Often, they're also situated in industrial parks on the outskirts of a city or town.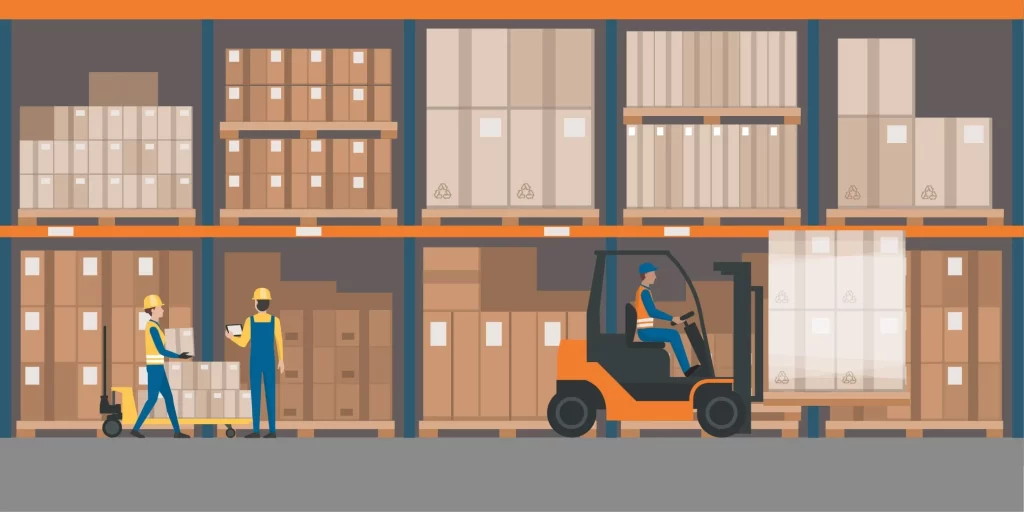 The shape, size, and function of a warehouse are determined to some extent by the type of inventory it is intended to hold. There are generally seven types of warehouses.
Public warehouses are owned by government agencies and made available for use by private sector companies. Public warehouses can be loaned to businesses and individuals for use. If you are an SME owner and want to store your goods for a short period of time, a public warehouse can be a good option compared to other types of warehouses.
A private warehouse is a warehouse privately owned by a wholesaler, distributor, or manufacturer. Large retail and online marketplaces also have their own private warehouses. Although usually more expensive than public warehouses, private warehouses are still a good choice if an e-commerce SME needs to have a long-term presence in a significant area, compared to different types of warehouses.
Bonded warehouses are warehouses that can store imported goods before they are required to pay duties on them. In addition, companies storing goods in them do not have to pay any customs duties until their items are released.
A smart warehouse is a type of warehouse where storage, fulfillment processes, and management are automated through artificial intelligence. Automation typically includes everything from management software to robots and drones that perform packing, weighing, shipping, and storing goods.
A warehouse that is owned and operated by cooperative organizations. Both co-op members and non-co-op members can store their goods at the warehouse, but co-op members benefit from the reduced rates.
Consolidation of warehouse
A warehouse that receives small batches of goods from different suppliers and combines them into large batches before distributing them to buyers.
A distribution center is a storage space for temporary needs where items are moved quickly within the supply chain. Large quantities of inventory are received and distributed to resellers and retailers in a very short period of time.
What Is a Fulfillment Center?
A fulfillment center is a third-party logistics (3PL) warehouse where orders are received, processed, and fulfilled. To manage the outsourced fulfillment facility's inventory, suppliers can receive and review goods before shipping them to the fulfillment center, or deliver them directly from the manufacturer to the warehouse.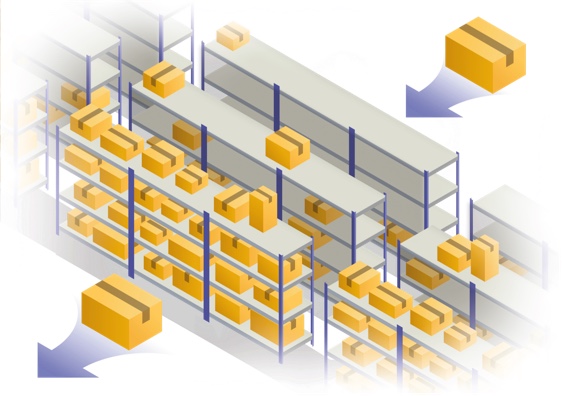 Key Differences: Fulfillment Center vs Warehouse
Every fulfillment center has a warehouse, but a warehouse is not necessarily a fulfillment center. The primary difference between the two is the scope of business conducted internally and the customers they serve. Understanding the difference between a warehouse and a fulfillment center can help you make a sensible determination of which route your company is better suited for.
Customer
Customers of warehouses usually have a Business-to-Business (B2B) model.
Customers of fulfillment centers usually have a Business-to-Customer (B2C) model.
Storage time
Fulfillment centers do not store goods for long periods of time; they store enough goods to fulfill orders in a timely manner and ship packages directly to customers. The goods arrive at the fulfillment center's warehouse on pallets and will then be sent to the customer as a package. The role of the fulfillment center is to improve the customer experience through order processing and delivery times.
Warehouses store goods for longer periods of time. This is because companies need to store goods outside of their production facilities until they are moved to the point of sale, or store goods before they are distributed, and the role of the warehouse is to store inventory.
Operations
Warehouse Operations
A warehouse is essentially just a storage location, and operations involve only the inventory management aspect.
Adding: adding new items, products, or goods
Transfer: transferring items to other warehouse locations
Shipping: sending items for shipping or delivery
Fulfillment Center Operations
The following steps are involved in the order fulfillment process in the fulfillment center:
The first step in the 3PL process is after the inventory is received at the warehouse. Once the inventory is received by one of our warehouses, it is ready to go into the warehouse.
In the next stage of the 3PL process, your inventory is placed in one of our 3PL warehouses for storage. Each Stock Keeping Unit (SKU) has its own dedicated location in one of our warehouses.
The fulfillment part of the 3PL begins when a customer places an order. If your CMS is through Shopify or WooCommerce, our app ensures that orders are automatically passed to the warehouse to be picked, ensuring a seamless and automated process.
For non-mainstream platforms, orders can be uploaded via CSV/Excel spreadsheet.
As soon as the warehouse staff has picked the items, they are ready for packing! Honest FulPhilment allows for custom packaging, branding, and inserts for your products.
Involves packing the product in preparation for scheduled release or shipping.
The next step in the 3PL process is to ship your order to your customer, whether by land, air, or sea. We offer our shipping services directly to your customers and businesses. Our tracking software integrates with your e-commerce platform to stay up-to-date on orders and their fulfillment.
Goals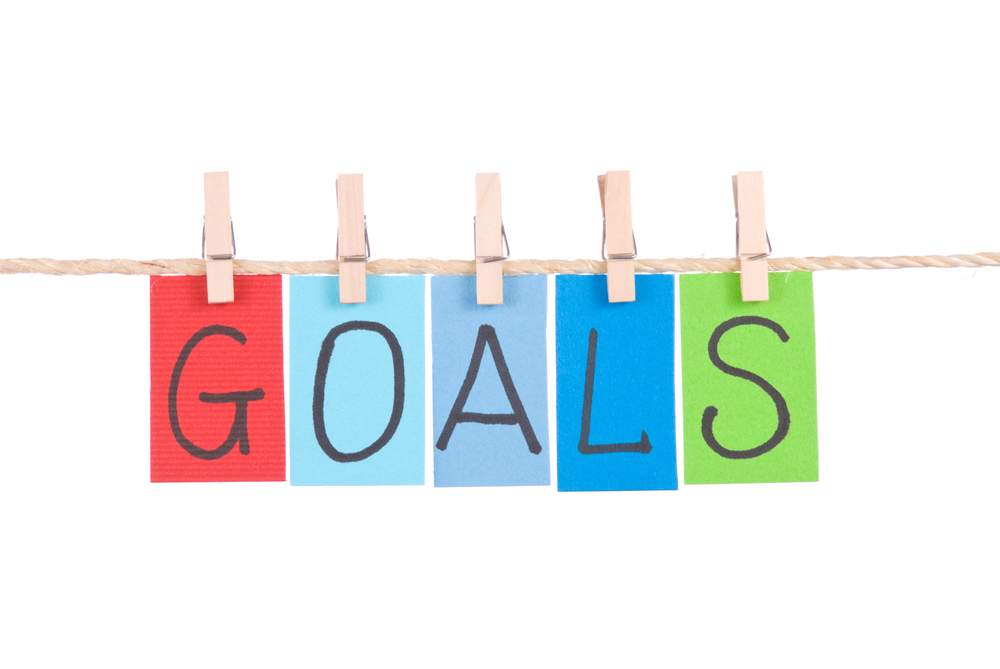 The goal of a warehouse is to safely and efficiently store inventory for long periods of time, usually months to a year.
The goal of a fulfillment center is not to storage long-term, but to process orders in as short a time as possible. Fulfillment centers have the potential to manage the operations of many e-commerce retailers and small businesses.
Which Solution Is Right for Your Business Needs?
The level of satisfaction of your customer base determines to some extent the success of an online store. Understanding the difference between a warehouse and a fulfillment center will help you fulfill your customers' orders effectively and ensure their satisfaction.
If you're just looking for more space to store your products, a warehouse is a great solution. If you run an SME or retailer that spends time packing boxes and shipping orders every day, a full-fledged fulfillment center may be a better option.
Why Do you Need Honest Fulphilment for Your Dropshipping Business?
Global locations
No other fulfillment company has as many global 3PL locations within one platform.
Insured shipments
All shipments are insured and guaranteed. If they do not arrive, are damaged in transit, or for any reason not as per the original specifications, we cover the costs.
Simple English
We DO NOT use translation tools! All support is in clear and concise English, from customer service agents and account managers who are qualified and knowledgeable in sourcing and logistics.
Need a Quick Quote?
– Competitive price
– Quote within 24 hours
– 30+ Shipping methods
– Dedicated account manager
– Shopify/Woo integrations
– Autofulfil
– Auto tracking
– Plus much, much more