How To Do Customer Service When Dropshipping?
Want to improve the reputation of your dropshipping store? Please start with great customer service. Research shows that more than 80% of customers value the type of customer support an online store offers when making a purchase. Providing excellent customer service happens to be key to keeping your customers. No matter what kind of e-commerce, retaining customers is the best way to survive.
But do you know how to do it right? Or how to satisfy more customers with less money? That's why this page exists, read on to find out.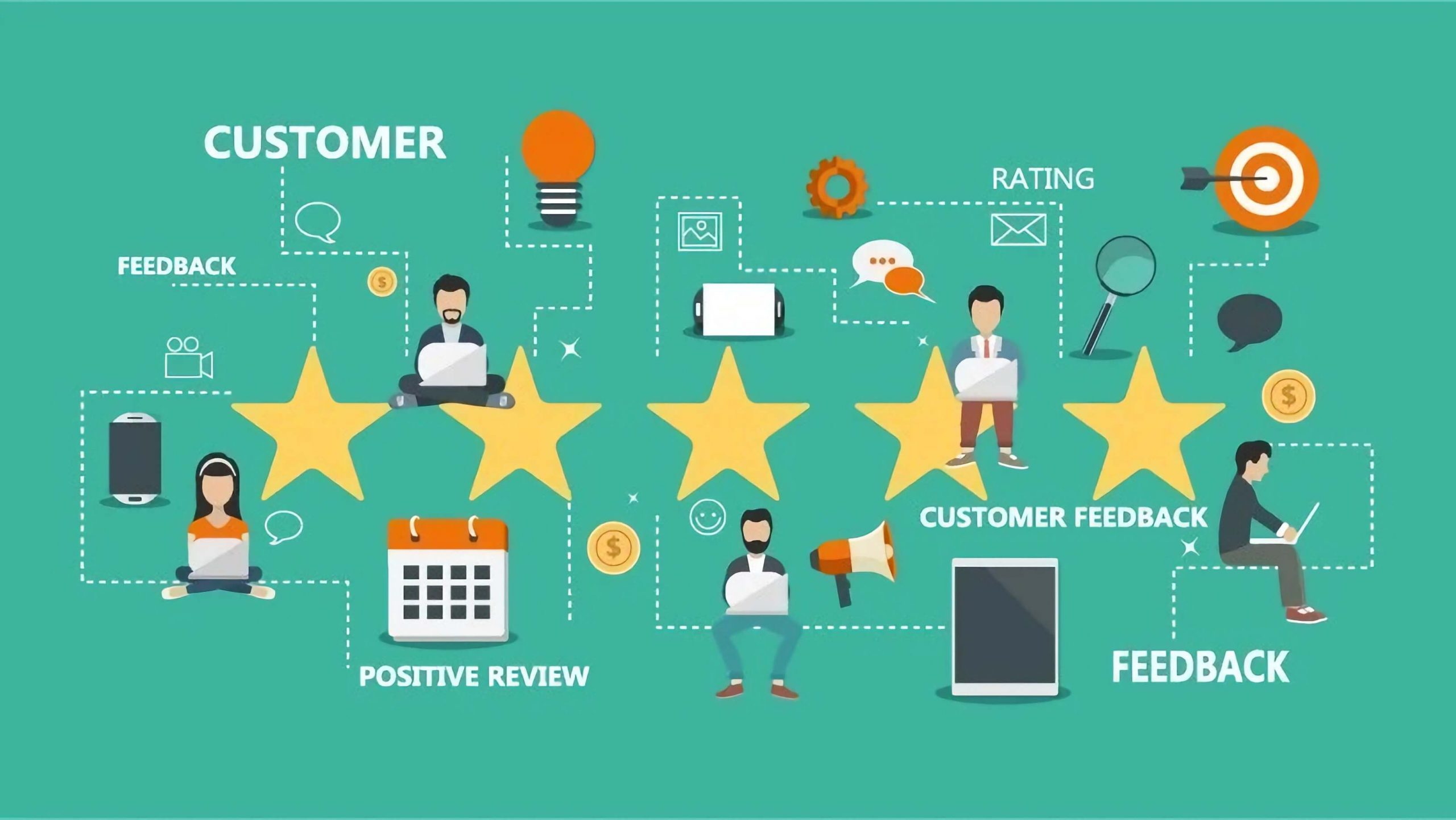 What is Dropshipping Customer Service?
Customer service is the support you provide to your customers. This means that after your customers have purchased your product or service, you need to fulfill their inquiries, and demands and answer their various questions. In dropshipping, you provide your customers with all kinds of help with their orders and their general experience with your website.
Since the profit of dropshipping business mainly depends on the high volume of sales, it needs to attract a large number of customers. This is where customer service is so good, it can help you improve customer satisfaction. Customer service keeps your customers captivated, not only turning them into loyal customers but also attracting more potential customers. But the importance of customer service goes beyond that.
Benefits of Customer Service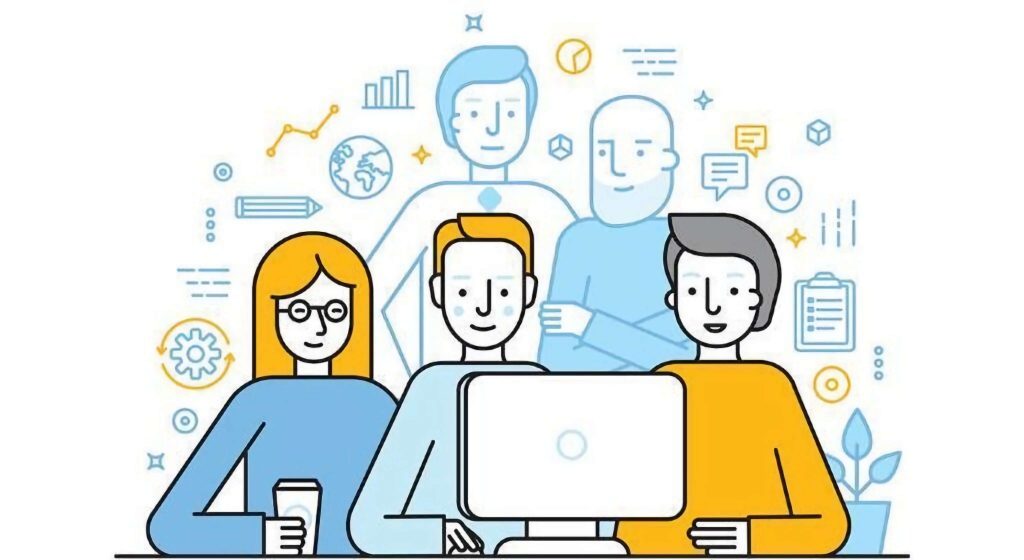 To understand why customer service is critical to dropshipping, you need to think about the purpose of doing so first.
All businesses do this to show they care about their customers. And companies need to ensure that customers are satisfied with the purchase, so that trust can be established between companies and customers and long-term relationships can be achieved.
Or think about the consequences if you have poor customer service.
Even if your product is great, customers care more about the experience. A bad customer service experience can make customers feel neglected and can even drive them away. This directly affects the likelihood of a customer repurchasing and damages the company's reputation.
So how much does having great customer service really benefit you? Keep swiping.
More positive comments
Your product website or store will receive more positive customer feedback.
Loyal customers
Your customers come to trust you and your store, your customer loyalty increases accordingly. Research shows existing customers are 50% more likely to buy more. This means your customers will make more purchases in your store and you will have more sales.
Sometimes customers with a good experience will even forgive your small mistakes in the product.
Fewer refunds
Refunds are normal but can get out of hand when your service is poor. But when you do a good job with customer support and product description, you only need a refund if the customer changes their mind.
Word of mouth
After a positive customer experience, 69% would recommend the store to others. This is the snowball effect. When one is satisfied, it increases one by one.
How to Provide Great Customer Service When Dropshipping
How to deal with delayed orders in dropshipping business?
In dropshipping model, it is the supplier who maintains the inventory and delivers the product. So you should:
This way your customers will be convinced and not give up on your product outright.
How to deal with the problem of products out of stock in dropshipping business?
Preventing this from happening in dropshipping is better than finding a solution after the fact. So you can have multiple suppliers. If there is a shortage of one of the products, you can easily find the same product at another supplier. But what if you only have one supplier? I suggest you notify your client immediately and contact them personally. Instead of just sending an email to make customers feel perfunctory.
How to deal with returns in dropshipping business?
No matter how it is handled, the end result is a satisfied customer.
But when you are dealing with these returns, you also need to think about whether it is cheaper to return the product to your supplier or to send the customer a new product.
Remember, during this process, your client may get angry or even insult you, but you still need to calm down and promise to solve the problem properly.
How to win in the dropshipping customer service competition
So how to do customer service in dropshipping?
You can handle customer service yourself. Maybe you can handle it at first, but as you get more orders and more customers, and more questions, you no longer have the energy to respond to every customer.
So what should you do? Outsource customer service. Often third-party companies will have a professional service team, and customer service representatives will contact and communicate directly with your customers. Of course, some companies will provide automated self-service services. Even if you think you can handle it all yourself, outsourcing is very necessary. Because this job will waste too much of your time and energy. You spend a lot of time on these tasks: answering customer emails, responding to comments on social media, communicating with customers in real time, and dealing with problems… But you don't have time to focus on the most important work of your business itself: marketing and sales products.
Whichever you choose, here are the best and most common ways to provide customer service that will help you win the dropshipping customer service competition.
This is the simplest form. Adding a "Contact Me" page to your store to make it easy for customers to contact you directly.
Create your email address, something like contact@storename.com. Your customer sent you an email at this address and you will reply to them with an answer using the same email id.
67% of consumers use a brand's social media for customer service needs. So you must have social media accounts in your company name. You can upload videos or place ads etc. so that you can interact with your customers and potential customers.
Some customers can only be satisfied by talking to someone on the phone. You can mention the phone number on your website to cater to such customers. If your customers see a phone number on your store's website, it will skyrocket your credibility.
Live Chat is one of the latest features on websites including online stores. You can set up your live chat application to automatically reply to customers and let you know when you will be back.
Customer Service Skills
Conclusion
Now you're convinced that customer service is so important to a dropshipping store. Customer expectations for the service they receive are rising, and if you fail to meet their needs, they will leave you. Without customers, your eCommerce business really cannot survive. So it is best to start doing this part of the service now to increase the trust of your business.
But if you don't want to go into the trouble of handling this yourself, you can absolutely find a fulfillment company. Honest FulPhilment provides complete eCommerce fulfillment services, insists on putting customers first, and helps you reduce returns. Contact us anytime to learn more about dropshipping.
More about Customer Service:
Need a Quick Quote?
– Competitive price
– Quote within 24 hours
– 30+ Shipping methods
– Dedicated account manager
– Shopify/Woo integrations
– Autofulfil
– Auto tracking
– Plus much, much more