6 Essential eCommerce Branding Strategies You Must Know
As technology continues to innovate and with the global epidemic, online shopping trends are booming and people are increasingly inclined to shop for products from popular e-commerce brands.
The e-commerce industry is becoming more and more competitive. And if you want to make your online store operate for a long time, you have to rely on some techniques to enhance your business and adopt a series of e-commerce branding strategies. Which can provide your customers with a better shopping experience while building a close and good relationship with them.
This article will explore information about eCommerce branding strategies, and you can refer to this content if you need to.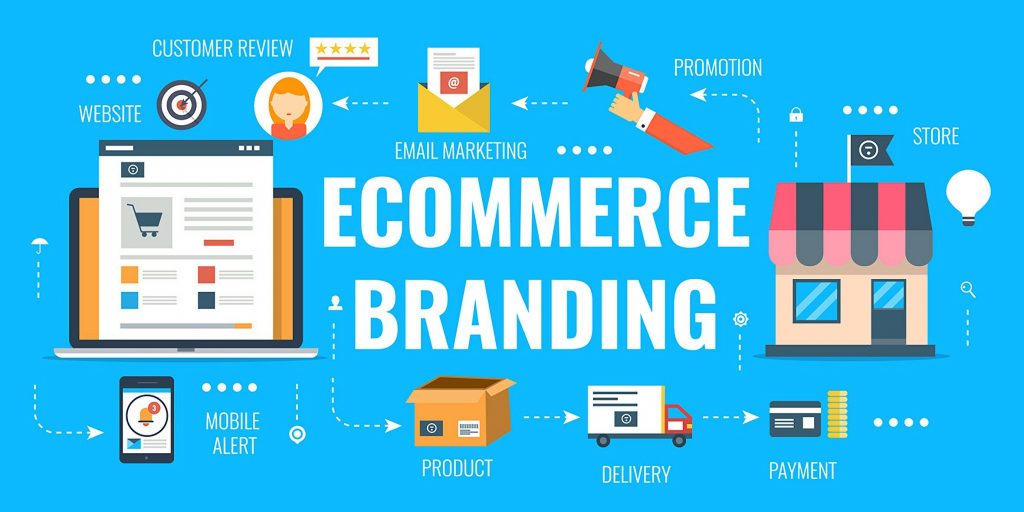 What is an eCommerce Brand?
An e-commerce brand is more than just a logo for your business; it wants to communicate value, present a brand image, and about how customers talk about the brand. How consumers react to and perceive your business determines the success of your brand. When people hear your brand name, a unique brand image comes to mind.
Below I will give a specific example of what makes a successful e-commerce brand.
Dick Moby is a branded store that focuses on making eyes from recycled materials. Its overall style is minimalist white and sophisticated design. They showcase their products in a fun way by using big emojis and explaining what their products are made of. At the same time, they show customers the color, shape, and design of the glasses through high-quality images. Most prominently, they also show consumers how they make their eyewear products with simple things by making short videos.
People can easily observe and understand the structure and shades of the glasses on the website. This is very attractive to customers and increases their trust in the brand.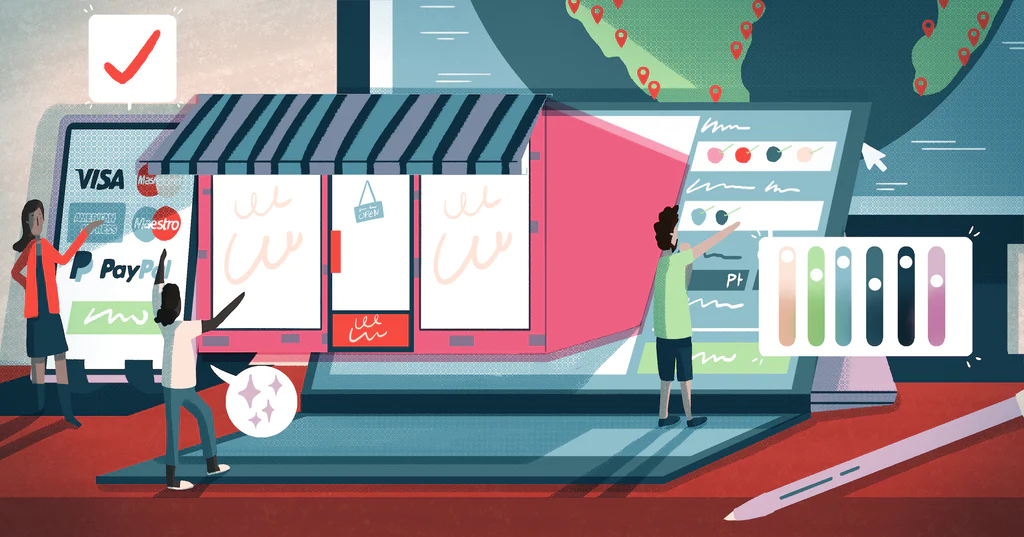 What are the Benefits of Building an eCommerce Brand?
Reflecting differentiation
Branding provides a clear reason for customers to buy a product; if this reason does not exist, your product is simply a commodity, and the only measure of value is price. Some small businesses cannot compete successfully on price and must adopt some form of differentiation to reflect the uniqueness of their goods.
Communicate value
Generally speaking, consumers perceive branded products to be of better quality, more reliable, and of higher value than generic products. It is understood that consumers' habitual thinking is that a strong brand can reduce troubles regarding product defects or quality issues.
Building brand loyalty
More consumers will choose to buy branded products they know better, which greatly increases the likelihood of repeat consumption and also builds a good connection with customers and enhances their trust in the brand.
Cost reduction
In the process of developing new markets, a strong brand influence can help save marketing costs and bring more benefits to the company. Branded goods can show the goods in a richer form through pictures, text, videos, etc., and describe the details of the goods.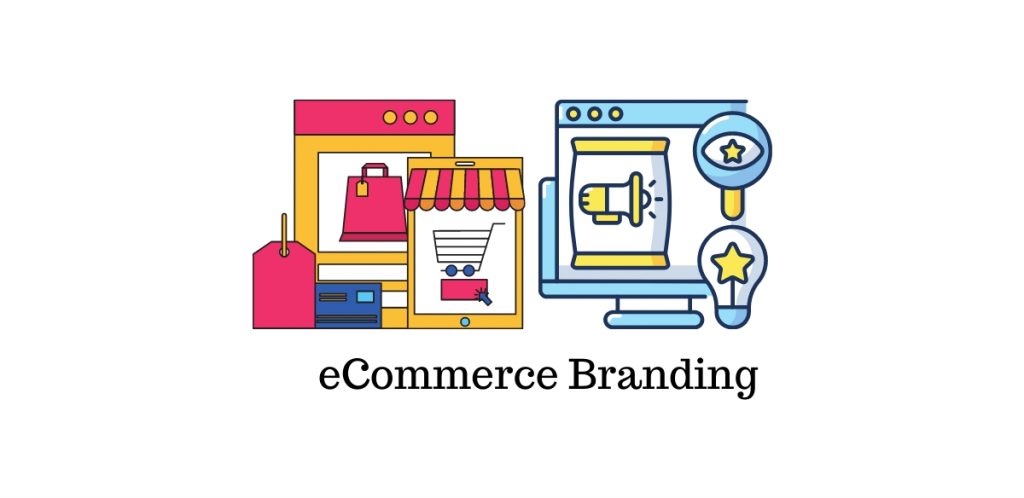 How to Build an eCommerce Brand: 6 Essential eCommerce Branding Strategies you Must Know
Focus on brand packaging and ship in packaging with your own company logo to better showcase your brand image. You might even consider putting discount coupons in the packaging to encourage customers to buy again. Customer loyalty and repeat business will reduce your marketing costs and increase profits.
Demonstrate the uniqueness of your brand
In a competitive market with a dizzying variety of products, you can focus on enhancing the uniqueness of your brand, such as selling products only to a specific group of people or showing small differences in design that make a difference. And outline its key strengths.
Internet celebrity marketing
Choosing internet celebrity marketing is one of the latest and trendiest marketing techniques. Internet celebrities have a large following and they are able to influence the purchasing decisions of their audience. The key to success in online celebrity marketing is to choose influencers that fit the brand image and values.
Posting videos is an important part of an online marketing strategy, and videos are usually very popular on social media platforms. It can convey an effective message to consumers while making the product more transparent through the video format and enhancing consumers' trust in the brand.
Focusing on one quality product can lead customers to finally your brand and enhance your brand reputation. Many emerging e-commerce brands are taking this approach by narrowing down their product offerings and making a single product of the highest quality, resulting in higher sales.
Choose the right supplier
If you can find a suitable supplier to build your brand with you, it will turn out to be a relatively easy task. Honest Fulphilment has a team of professionals who can customize the service for you. We will design a unique brand image and product for you. All you need to do is to tell us what you have in mind for your brand. We will do our best to help you enhance the value of your brand.
Conclusion
From groceries to clothing to electronics, consumers are increasingly inclined to buy from online stores, which represents a huge growth opportunity for eCommerce brands, but at the same time, many consumers buy specific brands, which illustrates the crucial role that building a great eCommerce brand plays in the success of an eCommerce business.
Creating a good brand on your own is not easy, and if you need assistance, Honest Fulphilment can provide you with more options. You can try contacting us to help you with your brand creation, by clicking on the link below you can reach us.
eCommerce Branding Strategies FAQ
What are the seven 7 components of branding strategy?
Need a Quick Quote?
– Competitive price
– Quote within 24 hours
– 30+ Shipping methods
– Dedicated account manager
– Shopify/Woo integrations
– Autofulfil
– Auto tracking
– Plus much, much more