How To Choose A Trusted 3PL Provider?
For eCommerce business owners, as order demand grows and your business scales, the 3pl provider can help you out when you can't fill orders in-house. A high-performing third-party logistics provider can help you increase efficiency, control costs, and improve customer service.
Following this page, understanding the criteria to use when evaluating third-party logistics options can make your selection process easier and help your business make a smooth transition to a new phase.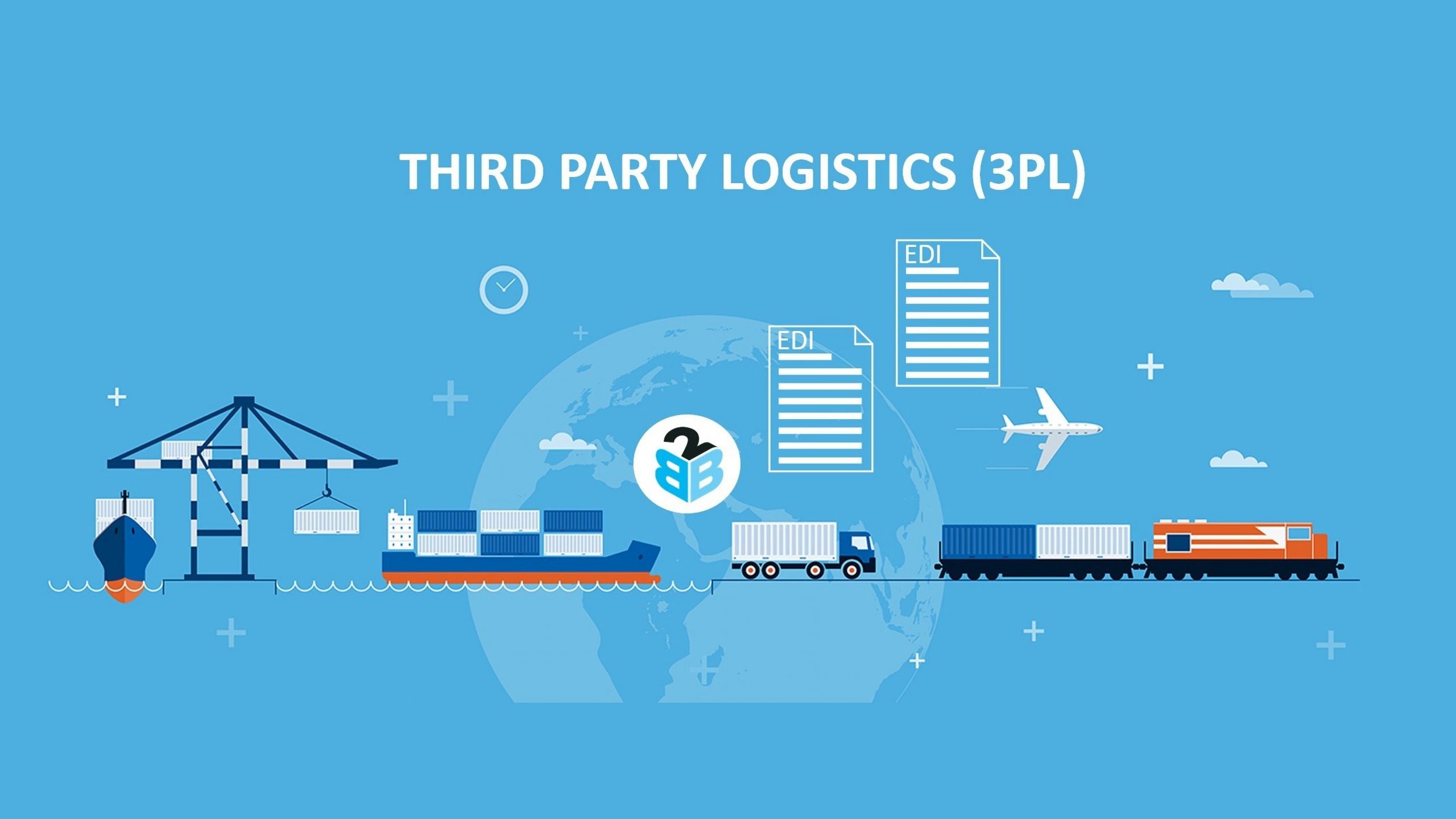 What is a 3PL Provider?
3PL suppliers are partners who help your eCommerce business manage the supply chain. They provide a range of services. Typically includes warehouse and inventory management, order fulfillment, shipping coordination, retail distribution, exchanges, and returns.
Why Choose Third-Party Logistics Provider?
Logistics service providers offer significant advantages over doing everything in-house, and the benefits include, among others, the following.
Scale operations and be more flexible
One of the benefits of using a third-party logistics provider is the ability to adjust space, labor, and transportation based on inventory needs. Businesses with seasonal cycles can enjoy stress-free transitions between the ups and downs of the industry, being able to utilize more space and resources when needed. Using a 3PL provider allows your business to grow into new areas without hassle. In addition, as you grow, 3PL providers can help you expand because they have the resources to seamlessly support growth in new markets.
Save Money and Time
You eliminate the need to invest in warehouse space, technology, transportation, and personnel to execute the logistics process. 3PL providers can prevent you from making costly mistakes and allow your business to build a lower-risk, higher-reward global logistics network. In addition, they are able to work with carriers on behalf of multiple customers, so 3PL providers are often able to offer lower costs than individual shippers by leveraging their collective volume and order frequency.
Improve customer satisfaction
3PL providers have a large network of available resources that provide advantages over internal supply chains. Using 3PL's resource network, each step in the supply chain can be executed in the most efficient and cost-effective manner. This results in faster delivery of products to your customers and increased customer satisfaction for you.
Allow You to Concentrate on Your Business
When you don't have to worry about all the different parts of your supply chain, you'll have more time to run your business. When you outsource your logistics, you'll have more time to learn from industry experience and expertise, and it won't be a drain on your valuable internal resources.
How to choose your 3PL Provider?
Finding the right 3PL for your company can be a daunting process, but you can make the search easier and more successful with these three steps.
While it is tempting to evaluate each 3PL partner you might work with, this can take a lot of your time and effort. Each 3PL provider is unlikely to be exactly the same in terms of structure and services offered, making it difficult for you to make a cost-benefit comparison. Focusing your search on 3-4 potential providers first, and then identifying your favorite provider, will help save you time in negotiations.
After you have identified these 3-4 potential providers, you can ask who their current customers are and contact the customers of these providers. Ask these customers about the benefits and feelings of working with that 3pl provider and how the 3pl provider can help them improve their business. Also, you can compare the similarities between them and your logistics needs, which can help you choose a better one.
After the final selection of your 3pl provider, it will handle your critical business and may have access to valuable data, so it is important to have a high level of trust with each other. It is also important to discuss your needs with the 3pl provider in relation to the direction of your business.
6 Factors To Consider When Choose the 3PL Provider
Expertise
While most e-commerce store owners believe that if a company is in business it will have experienced people on board. But that's not always the case. Many times, emerging 3PL providers do not have expertise in e-commerce logistics and procurement. What you should do is verify the information of the company's manager to ensure that your products are in safe hands. We have a professional team, if you need more information, contact Honest Fulphiment.
PricingTypically, a 3PL provider will provide a single quote for all of the services it provides so you can determine if you are getting the best price for the services provided.
A 3PL provider will typically handle picking, packaging, and shipping. When you ask multiple suppliers for a price breakdown, you can better find the right supplier for your needs.
Scalability
When you choose a 3PL provider, growth and scalability are important considerations. Will the 3PL provider you choose today to be able to provide the same level of service to maximize profits within a year? Most e-Commerce providers often overlook this question. Ideally, it would help if you found a 3pl provider that can scale with your growth curve. You also don't want to switch to a new 3PL provider because your company is growing faster than expected and they don't have the space or capacity to handle your business.
Stability
The stability of your supply chain is important to your company's profitability. Companies invest a lot of time and resources in selecting a 3PL provider. Make sure the 3PL provider you choose has a proven track record and is financially stable in the event of a recession. If possible, obtain a list of current customers and potential contacts that you can consult during the selection process. One clue is to determine how many long-term customers the 3PL provider has. A logistics company with a roster of long-term customers has many benefits, while a 3PL with a high turnover rate of customers and employees is a bad phenomenon.
Technology Solutions
Technology is the foundation of logistics. The 3pl providers you choose should offer enterprise-level technology to streamline the order-to-delivery process that is critical to fulfilling orders. Whether you have an off-the-shelf shopping cart system or a custom ERP inventory management system, it's essential that the 3PL provider you work with can integrate into your existing processes. 3PLs should provide a technology solution that makes the process easier based on what your company specializes in – a primary warehouse management system for tracking shipments or a solution that makes warehouse operations and inventory management more efficient.
Ceaseless Improvement
Logistics is a rapidly changing industry, with innovations emerging all the time. 3PL providers committed to excellent customer service and quality management are continually improving their technology, processes, and problem-solving to provide their customers with the best possible results.
Conclusion
As we discussed, third-party logistics providers can offer expertise, help streamline supply chains, and save time and money. Trusting 3PL experts with your shipping logistics can really make a difference in the way your business functions and allow you to focus on increasing your overall value to customers.
If you can no longer handle the storage, processing, or delivery of customer orders, now is the time to look for a 3pl provider to help you grow your business. Ready to start exploring what 3PL can do for you? Contact us today to learn more and see if we can work with you to help you grow your business.
FAQ about choosing a 3pl provider
How do I choose a logistics provider?
What characteristics make a great 3rd party logistics provider?
Which of the following are reasons companies choose to use a 3PL?
Need a Quick Quote?
– Competitive price
– Quote within 24 hours
– 30+ Shipping methods
– Dedicated account manager
– Shopify/Woo integrations
– Autofulfil
– Auto tracking
– Plus much, much more