Dropshipping International Shipping
International shipping is something to figure out to take your eCommerce business to the next step. You already want to expand your business abroad, right? International dropshipping allows you to sell products worldwide without leaving your home. But how to do it right?
This page helps your online store gain a foothold in the international dropshipping business.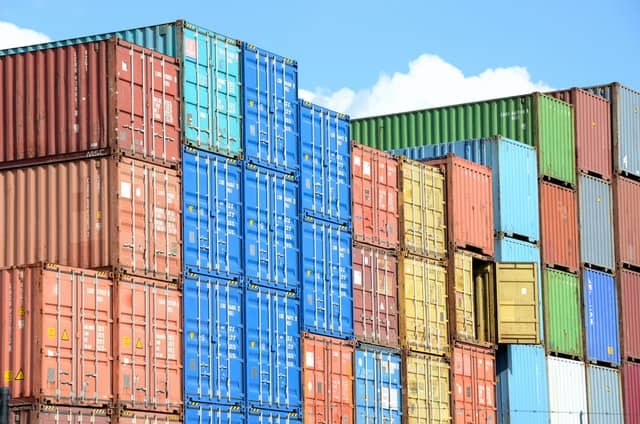 Relation of Shipping and Dropshipping
Shipping basically means the act of transporting a package or item from one place to another. This term is not to be confused with the slang word "ship" which means that a person likes a certain movie, celebrity, couple, character, series, or thing.
Dropshipping means that you partner with a wholesale supplier or manufacturer who will directly package and ship the products to your customers. Or, you can be the said wholesale supplier and be the one to ship the products to customers of your partner wholesale vendor.
As you can see, shipping is directly tied to dropshipping. It is an important factor to consider when choosing which dropshipping supplier to partner with. In this post, we will discuss the ins and outs of international shipping.
How does International Dropshipping Work?
There are two ways to look at what is considered dropshipping internationally.
9 Things Dropshippers Need to Know about Dropshipping International Shipping
You can choose from different carriers such as USPS, FedEx, UPS, Australia Post, UK Royal Mail, and Canada post. You can check out their website to know import regulations for international shipments of the destination country. You can also see tools and instructions for shipping across borders such as metric conversions and price lists. Or you can choose to ship internationally with Shopify Shipping.
These are the factors that you need to consider in choosing a carrier:
Shipping options, Rates, Coverage, Tracking or Mapping tools, Delivery Time frame, Fees, Package size, and Policies.
Destination Country Regulations
Every country has its own regulations, clearances, and restrictions for packages coming from abroad. You need to be familiar with importation laws and regulations for every country where you will ship your products.
Shipping carries a lot of risks. As you can imagine, cargoes containing the packages have to travel by land, sea, and air to get to their destination. Depending on the destination country, there will always be risks involved such as shipment delays and errors that are not controllable.
Thus, it would be wise to get insurance so that losses can be covered. There are different insurance companies so you need to study and compare their policies, requirements, and coverage. Choose the best, most reliable insurance that offers a lot of coverage.
The shipping rates can vary depending on a lot of factors:
To check the shipping rates, you can check out the shipping guide, services, and features of these shipping companies:
FedEx; USPS; UPS; Australia Post; Canada Post.
Depending on the destination country, shipping carrier, and customs regulations, delivery time will vary from country to country. You need to take into account the delivery time to get the package across to the shipping address of the customer. Give an allowance in the delivery date so that you can provide proper expectations to the customer.
International shipping requires you to have a sales invoice which is part of the documentation.
Shipping carriers also offer paperless or electronic invoices such as UPS Paperless Invoice and FedEx's Electronic Trade Documents. This way you will be able to transmit the invoice to customs and obtain clearance from them.
There are a lot of international shipping carriers that offer tracking services for shipped goods. So you need to also consider that when choosing what carrier to partner with. Once you can track the shipments, you will know whether the parcel or package has arrived at the shipping address or not. You will also know if there are shipment delays and issues or if the shipment is being held at customs.
Most consumers value the packaging and presentation of the products as much as the product itself. Aside from ensuring that products are neatly packaged, the packaging is also an important factor in shipping. Depending on the package size and weight, shipping rates will vary.
You can choose the materials for the packaging of your products to make them more presentable to customers. You can have your own creative packaging design that showcases your brand. Plus, opt for lightweight, protective materials to package your products so you can get cheaper shipping rates. You can also choose to have a creative label in the packaging to further delight your customers.
You also need to be aware of the terms and conditions of the carrier as well as the dropship supplier if you opt for dropshipping. Make sure that you know their return policies and exchanges, payment methods, insurance, and guarantees, to name some.
By knowing the ins and outs of international shipping, you will be better equipped when shipping your products to customers while maximizing your profit margins.
Dropshipping International Shipping Concerns: How to Deal with Customs Duties and Tax Problems
Transparency and honesty in your business is the key to dealing with customs duties and tax issues. Customers including the customs authorities always appreciate honesty and will not be tight on your drop shipping business. Simply keep in mind these are normal issues you have to face since you are doing business on an international scale. Also keep in mind that you're subject to political risk and changes in postal fees as just recently happened in the US, where the cost for international shipments particularly from China increased a lot.
Find a professional agency or consolidator to help you to handle it. Shipping service providers like DHL, FedEx, or Yunexpress will definitely do this work.
Conclusion
To do international shipping right, you'll need a strategy that works for you and your business. You don't have to know everything about shipping, but you do have to understand the available options and find an approach that will fulfill your shipping needs in the long run.

More about Dropshipping International Shipping:
Need a Quick Quote?
– Competitive price
– Quote within 24 hours
– 30+ Shipping methods
– Dedicated account manager
– Shopify/Woo integrations
– Autofulfil
– Auto tracking
– Plus much, much more