10 Best Print On Demand Suppliers In 2023
The era of print on demand has come!
Now there is a better solution to meet your customers' special product requirements – Print On Demand (POD). As with your dropshipping business, print on demand requires no investment in inventory, and you can choose to customize products to order. Fulfillment and delivery of the order are also the responsibility of the supplier.
However, since POD merchants are not involved in the production, you may not be able to fully ensure the quality of the printing.
So how to avoid it? The best way is to choose a quality print on demand supplier.
Follow on this page, we researched the 10 best print on demand suppliers and companies in 2023. You can choose the one that suits your business best to ensure that the unique designs you want can appear on the products you sell.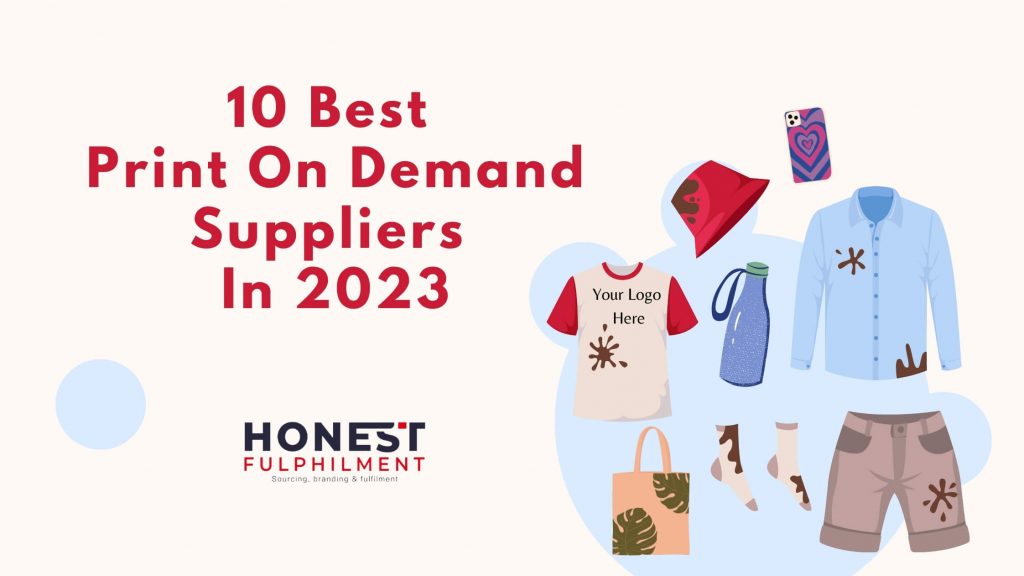 Printful is an in-house fulfillment print-on-demand supplier that offers white labeling, so you don't have to worry about your customers seeing another name on your product. The most popular reason for Printful is that it uses high-quality materials. Whether you're a creator, an e-commerce entrepreneur, or a global brand, you can partner with Printful.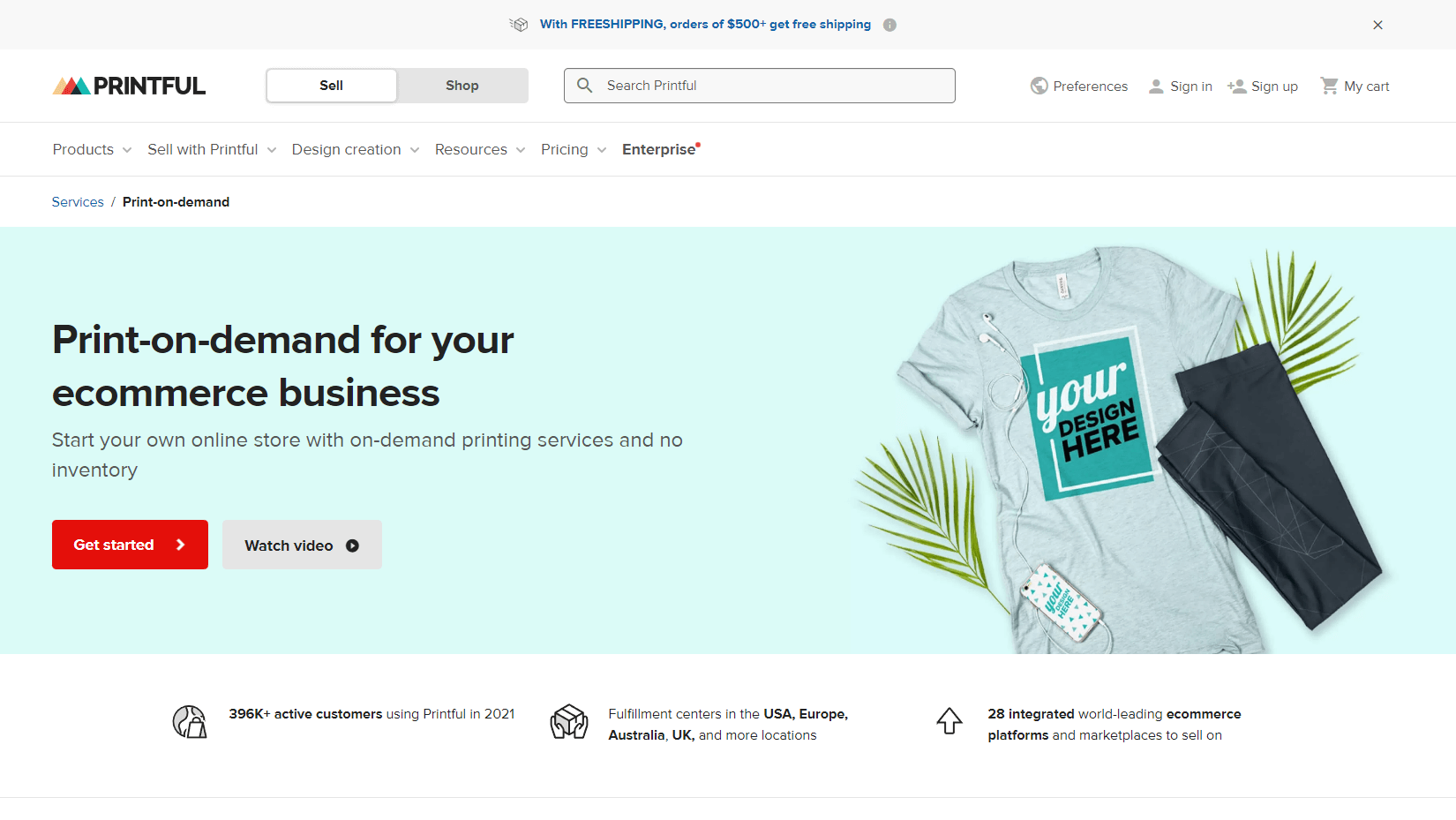 Features
Price
There are no monthly fees or prepaid fees. You only pay for shipping when receiving an order. Click to view shipping costs for individual products or bulk orders.
Printify is a leading print-on-demand supplier and the largest global printing network. So it allows you to choose your printing partner according to the region where your customers are located. Orders are fulfilled in the fastest and cheapest way guaranteed. The great thing about Printify is that it has some of the lowest prices in the industry. Consider it if you care more about cost.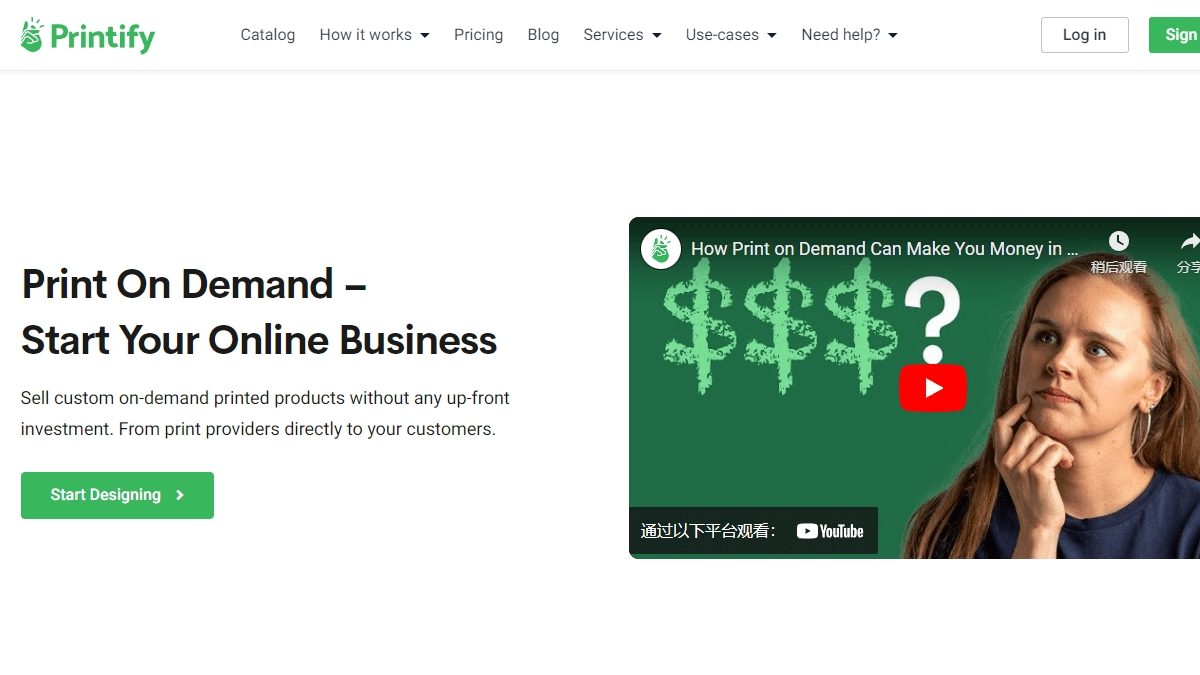 Features
Price
The Printify platform is free to use. And you can save up to 20% on all production costs.
But if you want to use unlimited product designs, it also offers Premium (24.99/month) and Enterprise plans (Custom pricing).
Printify's shipping costs vary based on the print provider you choose. Click to learn more.
SPOD provides efficient dropshipping print-on-demand services. They have 20 years of printing experience to help you create and scale your print-on-demand offerings. SPOD's popularity is due to one of the fastest turnaround times in the industry, with 95% of orders produced and shipped within 48 hours. If your customers want fast shipping, you best choose SPOD.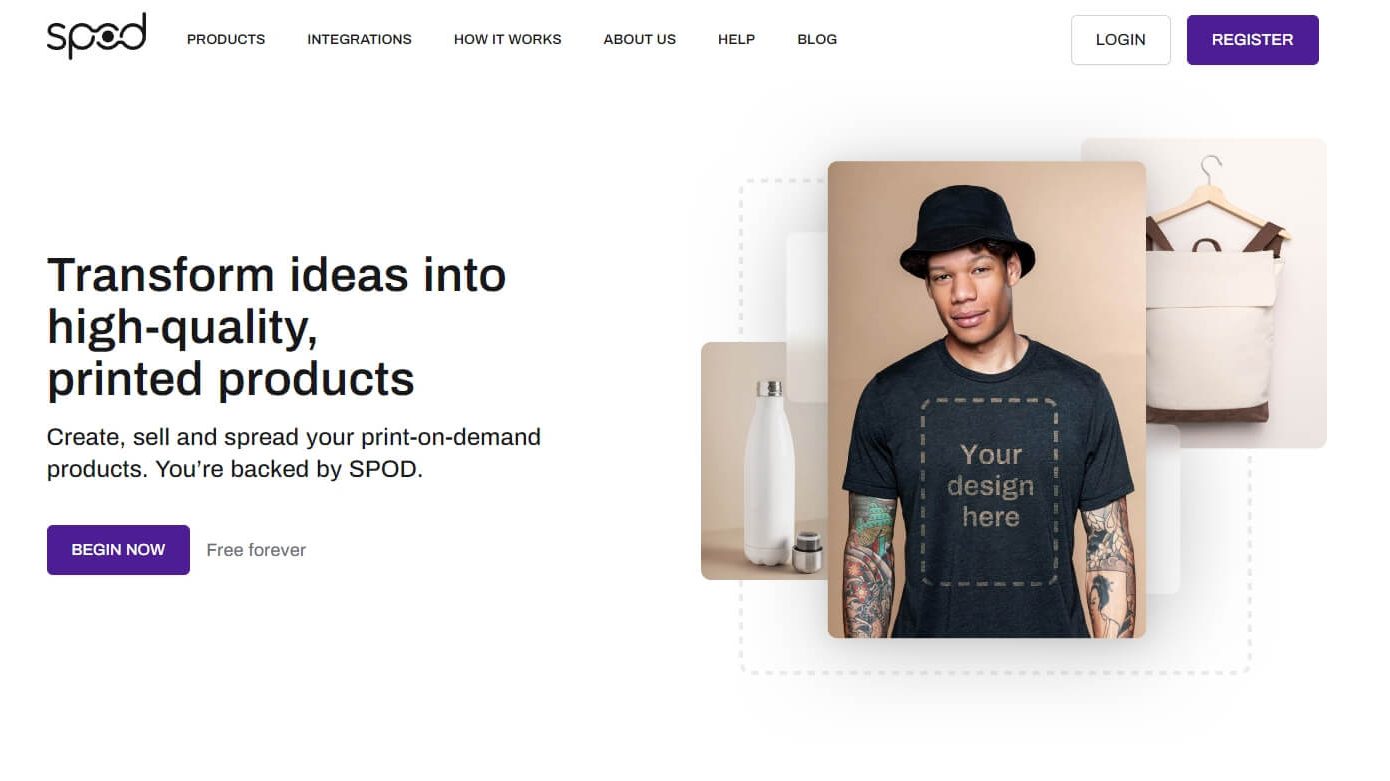 Features
Price
This platform is completely free forever. You only pay for shipping and it has a shipping pricing model and calculates the cost based on the total order value.
It also offers an exclusive discount of up to 20% if you need to test a sample yourself.
TPop, Europe's premier eco-friendly print-on-demand company, has chosen to put sustainability at the heart of its print-on-demand activities. It provides you with products and order fulfillment services. Even if you don't have a store, you can create your products directly in the TPOP dashboard. If your products are aimed at European customers, then Tpop will be the best choice. Because of the fairly fast shipping.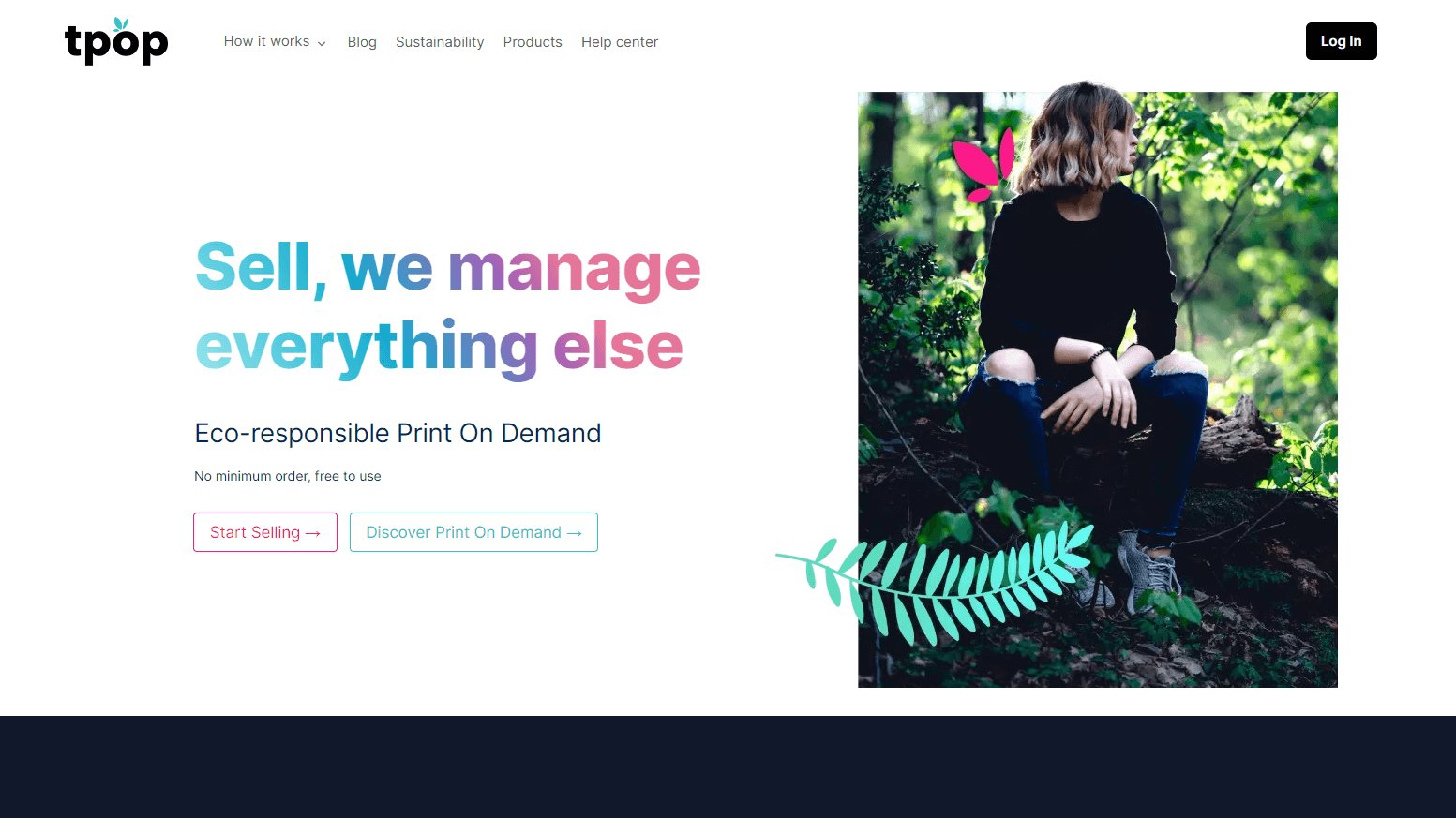 Features
Price
The platform is free to use, you only need to pay when shipping the products sold in your store. And no minimum order quantity. Check out their shipping page for more details.
CustomCat is a print-on-demand company that specializes in apparel printing, and it ships from the United States. The choice of the vast majority, CustomCat is popular for having one of the largest print-on-demand catalogs. So almost everything you need can be found.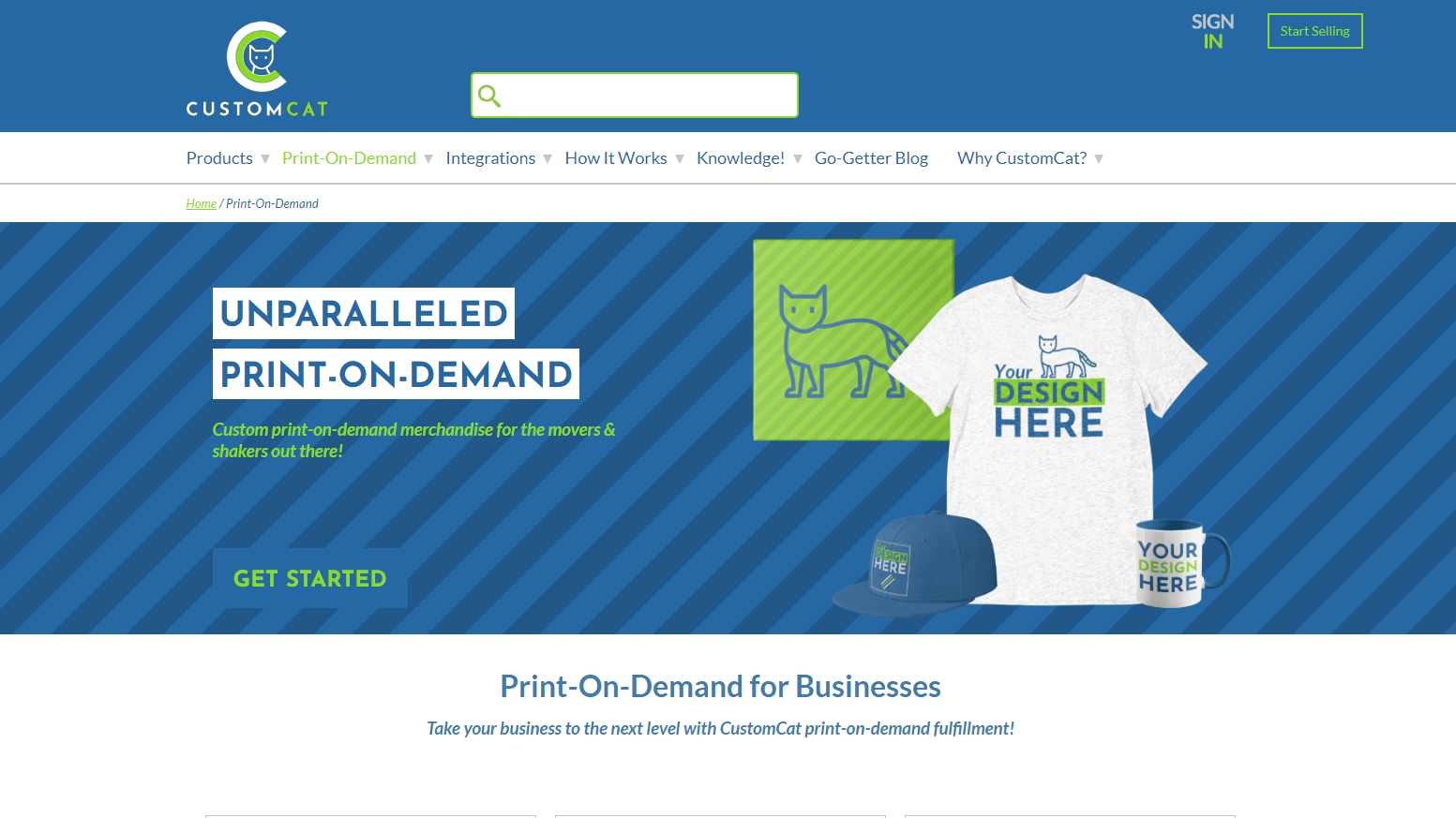 Features
Price
There are two pricing plans, the free plan is available for everyone. The custom cast plan is $30/month.
Product charges vary according to weight and size, click to view.
Gelato is a stylish print-on-demand company that delivers the fastest and most reliable products. You can connect your store directly to Gelato to create new products and make prepress design edits. It is committed to green environmental protection and sustainable production.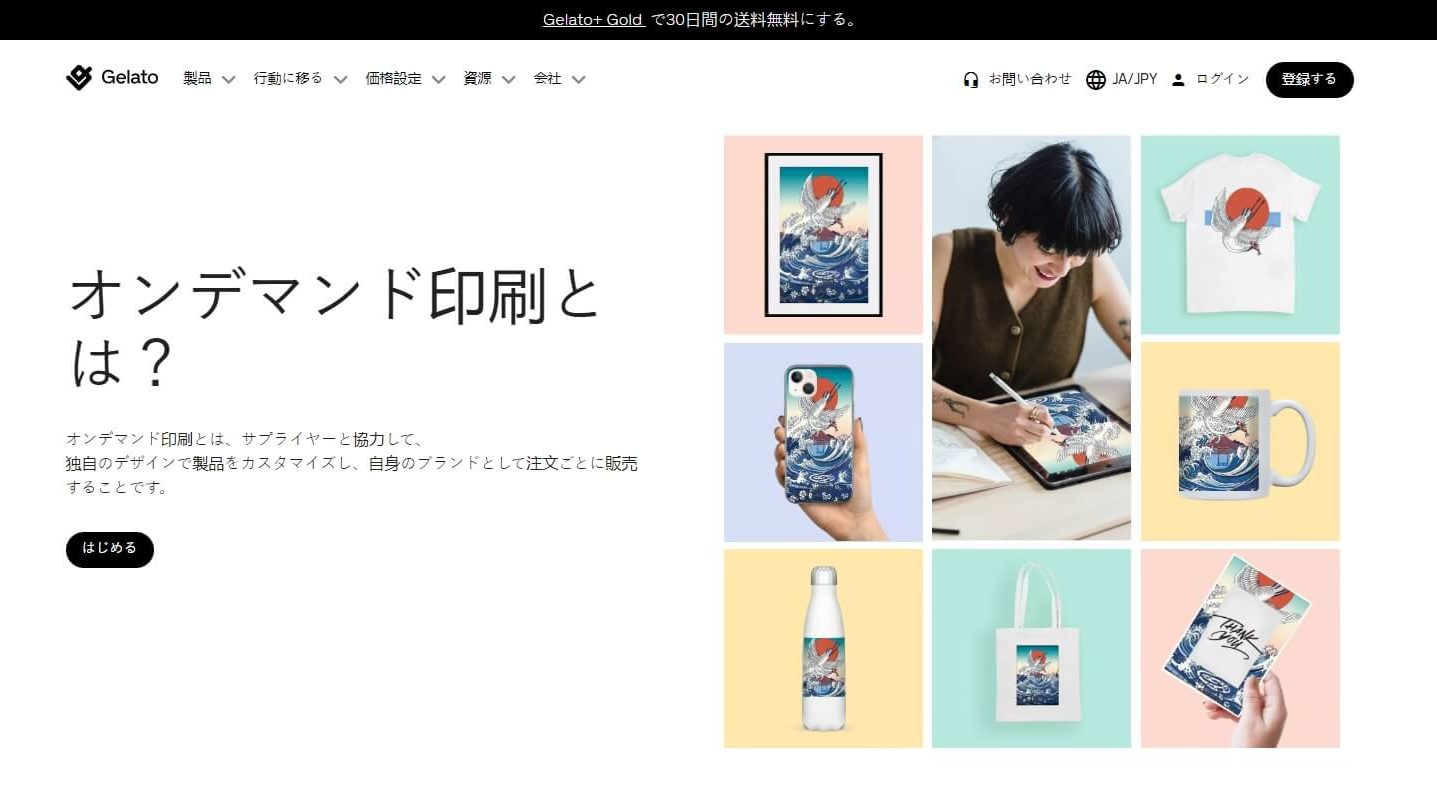 Features
Price
The system is free to register and you only pay for the items you sell. It also offers a 50% discount on your first order. Freight click to view.
Lulu xPress is the fastest way to print high-quality books. Use it if you're looking for the best print-on-demand solution for your books. You can also sell your books globally using Lulu Bookstore, Shopify, Amazon, and more.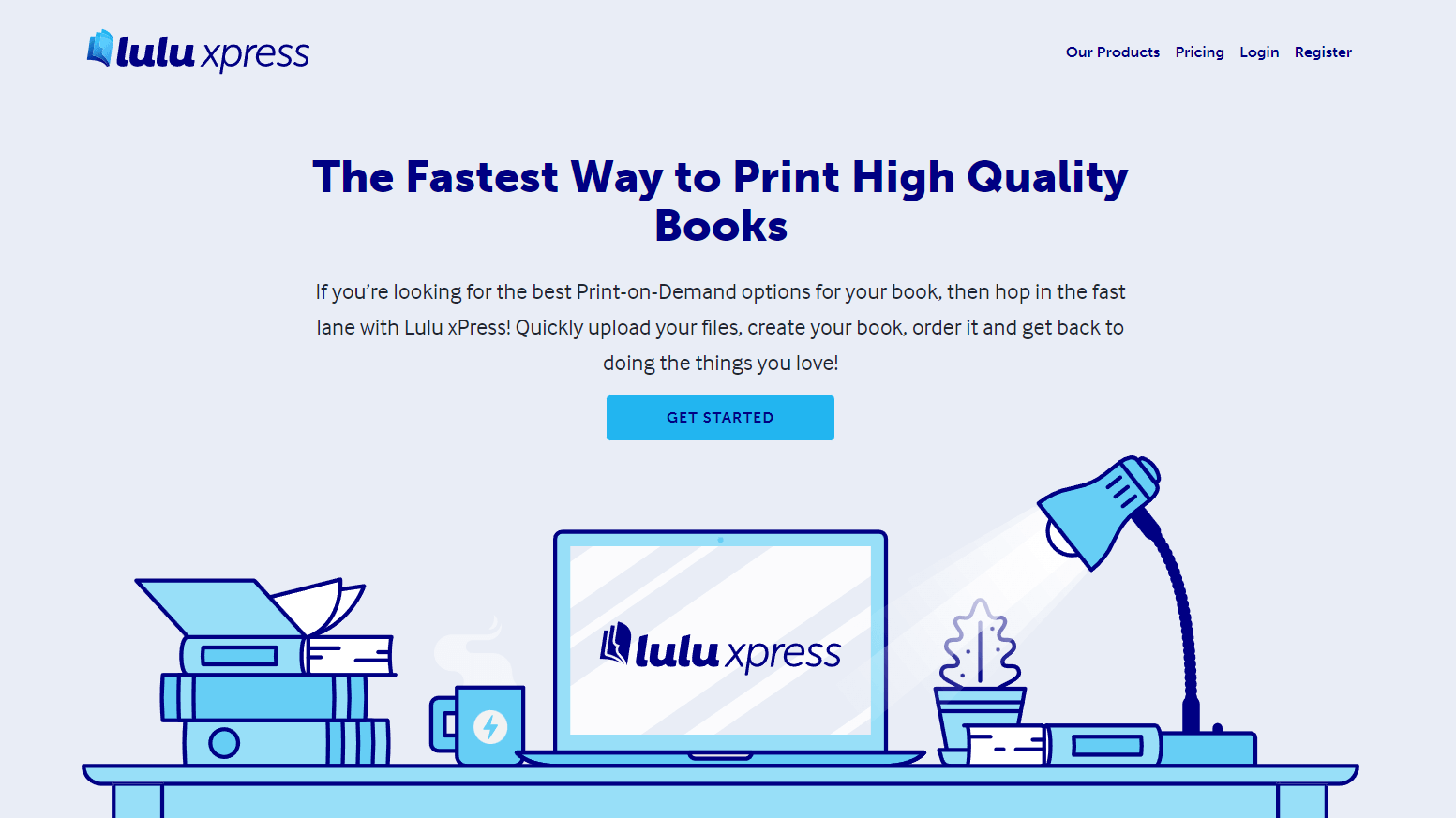 Features
Price
The specific cost of printing books depends on the printing options you need, click to view.
Gooten is a print-on-demand company for all markets, providing you with tailored printing solutions and dedicated resources. The reason why Gootern is chosen by many sellers is that it is easier to scale, and has a fast delivery time. Not only that, Gooten's VIM loyalty program is more valuable to the development of your business.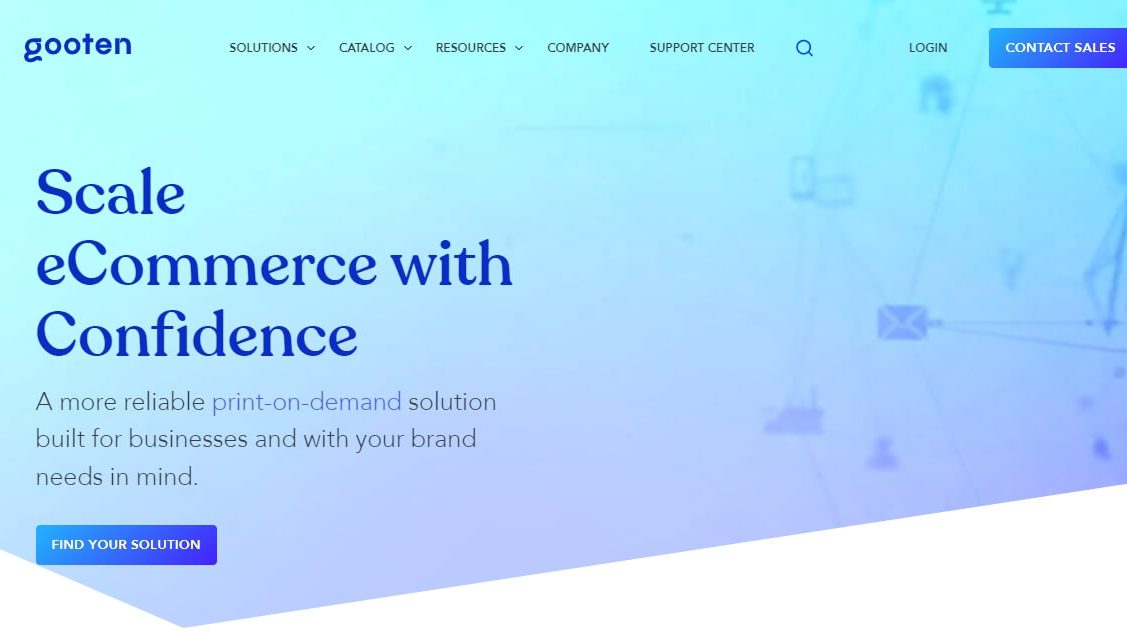 Features
Price
The platform is completely free. You only pay for the product and flat-rate shipping for your order.
If you only want to use one print on demand service and want to sell multiple products, Teelaunch is a good choice. Its global network can connect your eCommerce store to factories all over the world. You can connect the Teelaunch app to Shopify and upload your own designs to the offered products.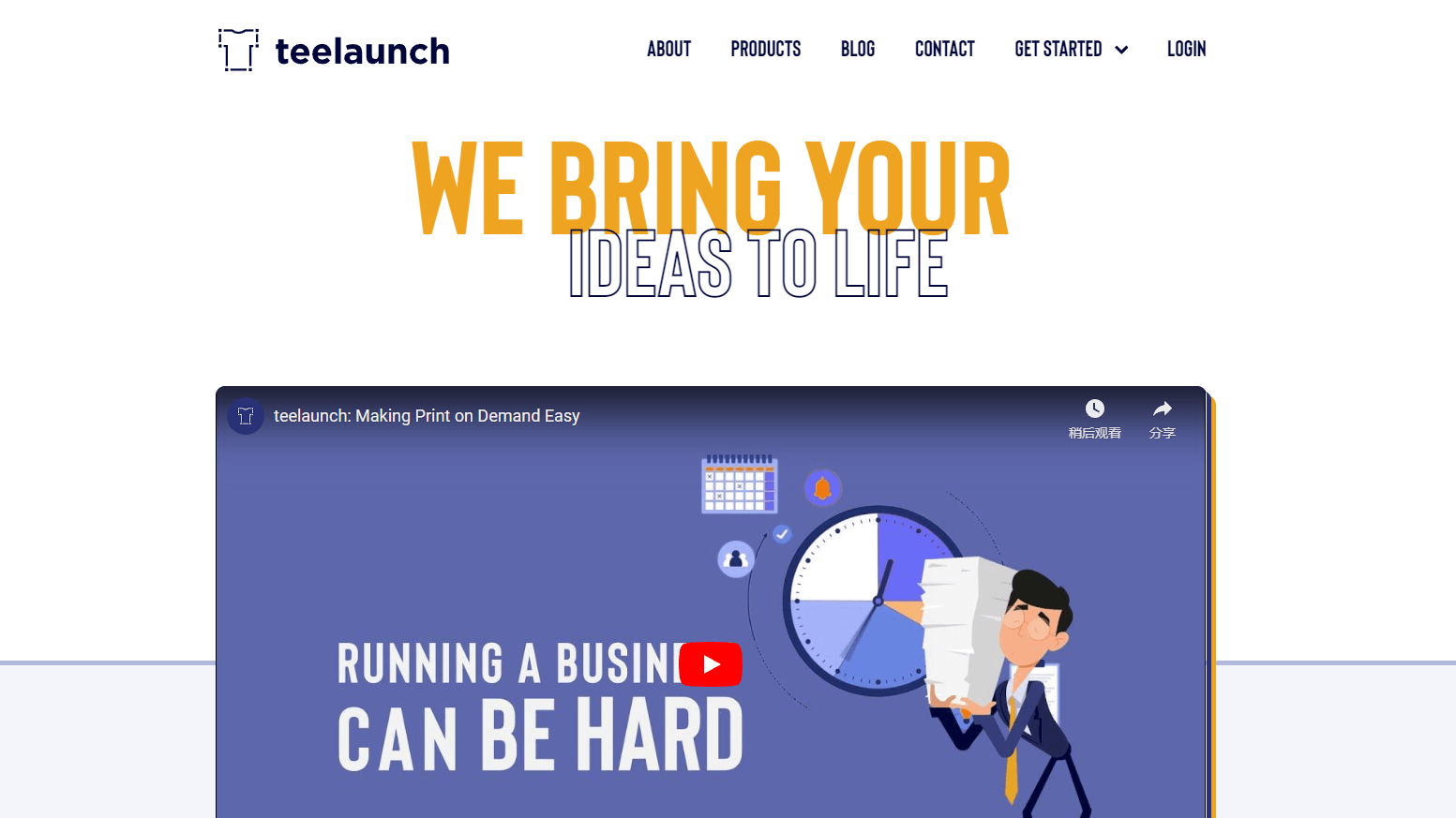 Features
Price
No monthly fee. Only pay for the product, printing, and shipping when you sell a product. Shipping costs depend on the product and destination.
Zazzle is an extremely popular print-on-demand marketplace, which means you don't need to integrate with other platforms, just register on Zazzle and enter the marketplace. Zazzle is visited more than 10 million times a month by shoppers around the world. Don't worry about customers and marketing. It is committed to providing a high level of personalized service. In Zazzle, anyone can buy and sell their own customized and designed products according to their preferences and needs.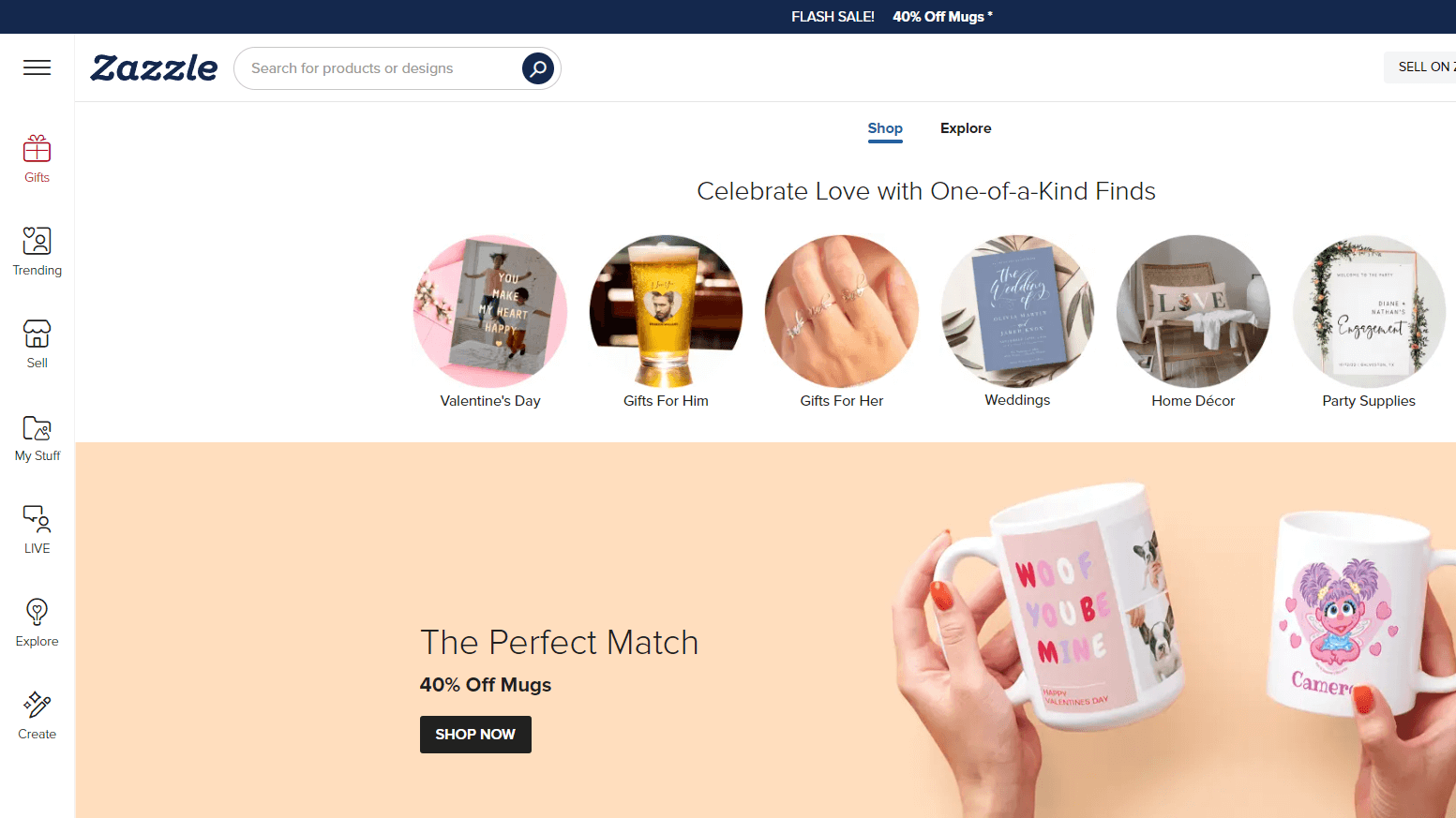 You can create a store and then upload products and design your own works (according to your creativity or your customers' needs). Then your customers come to your store to pick your designs and then choose your products. Finally, the customer chooses to have your design printed on the product of their choice, and places an order for payment. The printing and delivery are all taken care of by the platform. What you earn is your design fee.
Features
Price
You can register and upload products for free.
Choose the Print On Demand Supplier That's Right for You
Not sure which of these print-on-demand companies is right for you? I suggest you consider the following points:
What are your customer's core requirements? If your customers are generally ethical environmentalists, I think TPop would be a better fit for you.
Next, consider where your audience customers are located. Choosing a closer location guarantees a faster delivery time.
Of course, the most important thing is the print quality of the product. Quality may vary depending on the printer chosen.
Don't forget if your store or e-commerce platform can integrate with these platforms. Although most of the above can be integrated with multiple.
Finally, there is the question of your cost. Compare the freight standards and some additional discounts of each platform, and choose the most reasonable one.
Conclusion
Honest FulPhilment can help you sell custom printing products. We have more than 800 dropshipping products. And We have experience in cooperating with several companies that provide POD services and can provide a variety of printing types. We also provide branding services. Includes insert cards, stickers, tote bags, and more.
In addition, all your order fulfillment can also be left to us, and we will directly deliver goods for your customers. Feel free to contact me if you need anything.
Best Print On Demand Supplier FAQ
What is Print on Demand?
Print-on-demand and dropshipping work in much the same way. You sell products to your customers, and once the order is sold, a third-party supplier fulfills, prints and packs, and finally delivers the order. The purpose is to meet the individual requirements of your customers.
Due to the advantages of low threshold and low risk of on-demand printing, this model is very popular overseas. Especially in European and American markets, among which the United States is the market with the largest demand for POD.
What is a Print On Demand Supplier?
Print on demand suppliers can provide your business with complete eCommerce fulfillment solutions. This includes sourcing products, warehousing, printing products and packaging, fulfillment, and shipping orders to your customers. With a print-on-demand supplier, you only need to sell your product and let them take care of the rest.
Need a Quick Quote?
– Competitive price
– Quote within 24 hours
– 30+ Shipping methods
– Dedicated account manager
– Shopify/Woo integrations
– Autofulfil
– Auto tracking
– Plus much, much more